Exhibition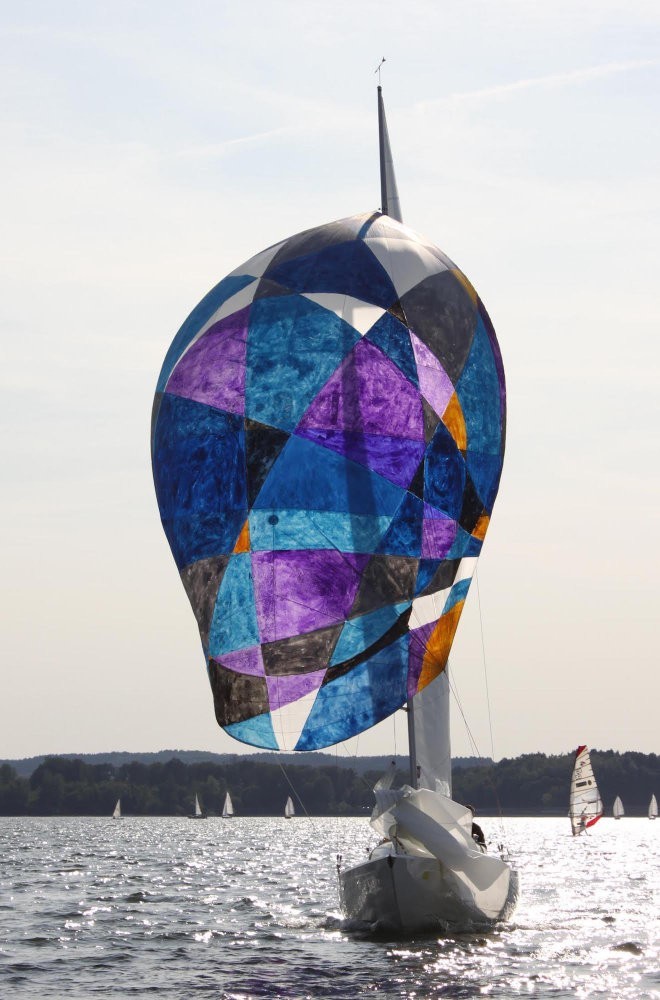 Exhibition
Wind and waves shape the exhibition space. Fish and ducks expand the field of action. Emotionality and spontaneity direct the choreography.
The perception of water as a living space, basic element and valuable resource in the context of climate change, as well as a source of fascination and inspiration, becomes the starting point of a new odyssey.
The exhibition 'Odyssee' takes place in water. All artworks have been conceived for the water, and visitors are invited to swim, row or sail between the works. Instead of the usual foundational elements of walls, ceiling and floor, in this exhibition the artists have to deal with water, weather and wildlife. Even the water is not entirely reliable, with the water level varying depending on rainfall and industry. In the presence of such uncertainties, the artists must rethink their methods of artistic production and presentation in order to develop new works especially for the exhibition. The dynamics of the given environment and the spontaneity of the visitors open up the exhibition for further developments beyond artistic intention.
The first Odyssey was realized in 2017 at the lake Möhnesee in cooperation with Kunstverein Arnsberg. The second edition was originally planned for 2020 and took place a year later as part of the exhibition Ruhr Ding: Klima at Silbersee 2 in cooperation with Urbane Künste Ruhr. Parallel to the major exhibitions, we have various solo projects and experiments in the water, which will be documented on this website.
Welcome!