Möhnesee 2017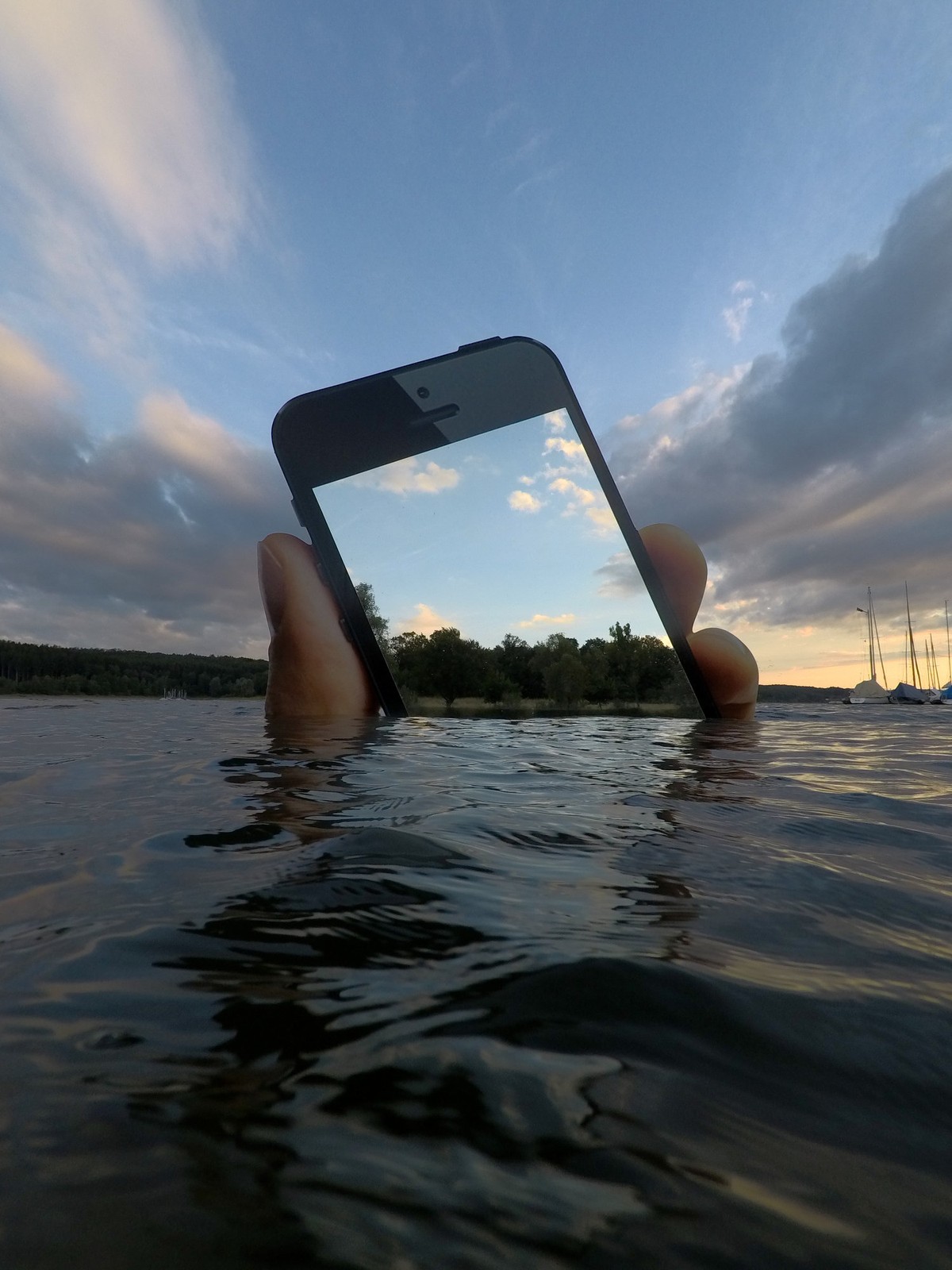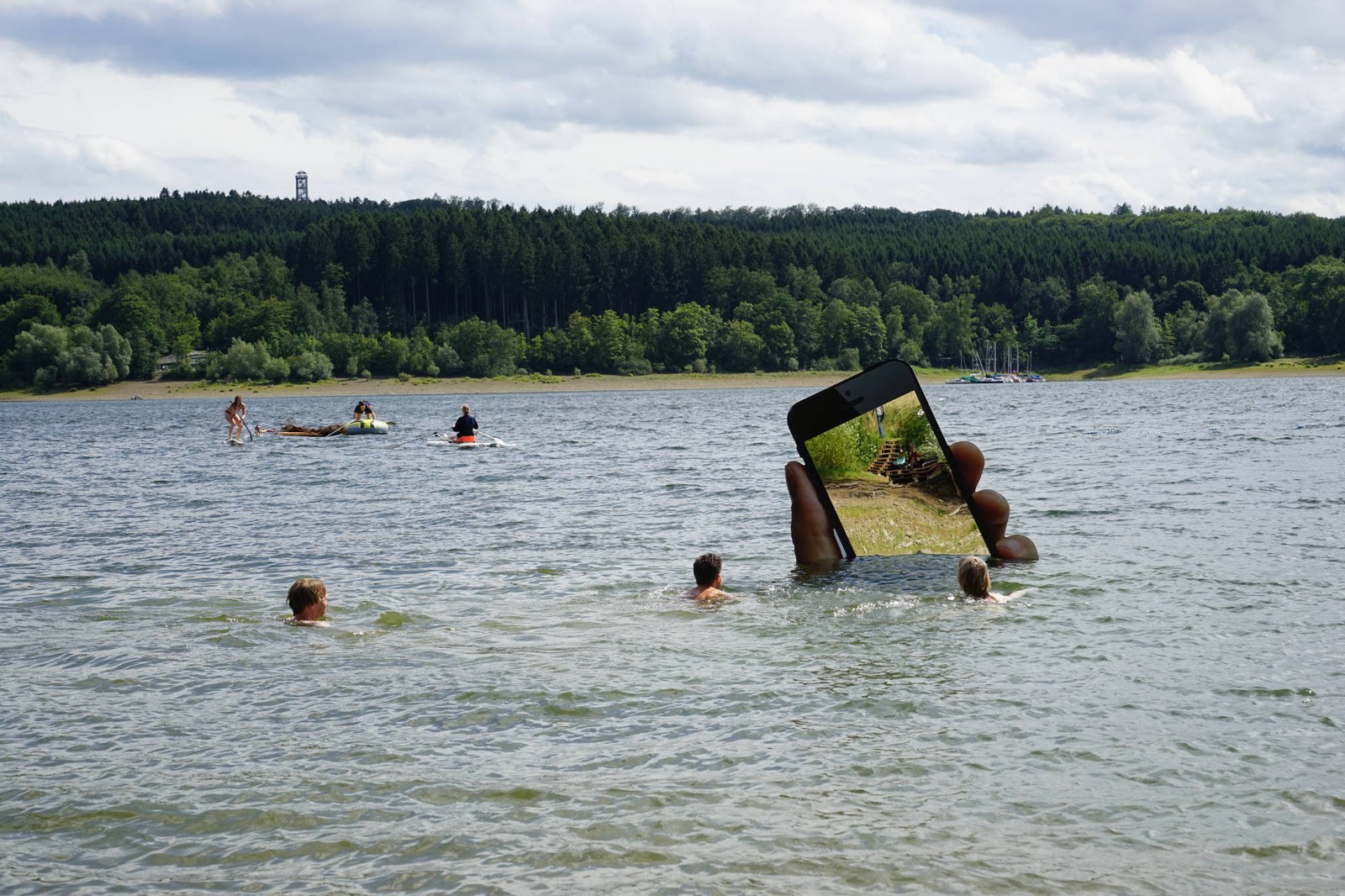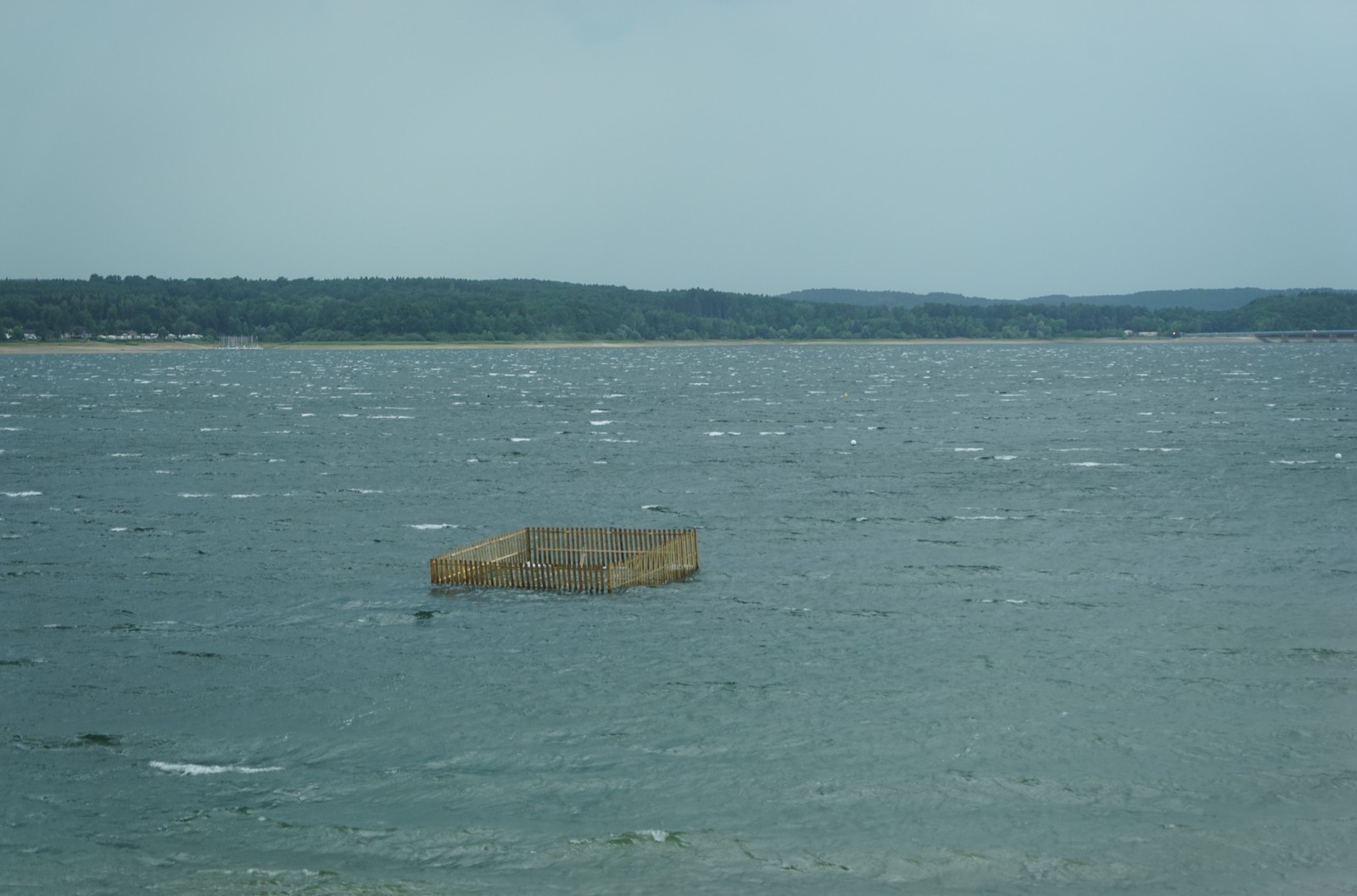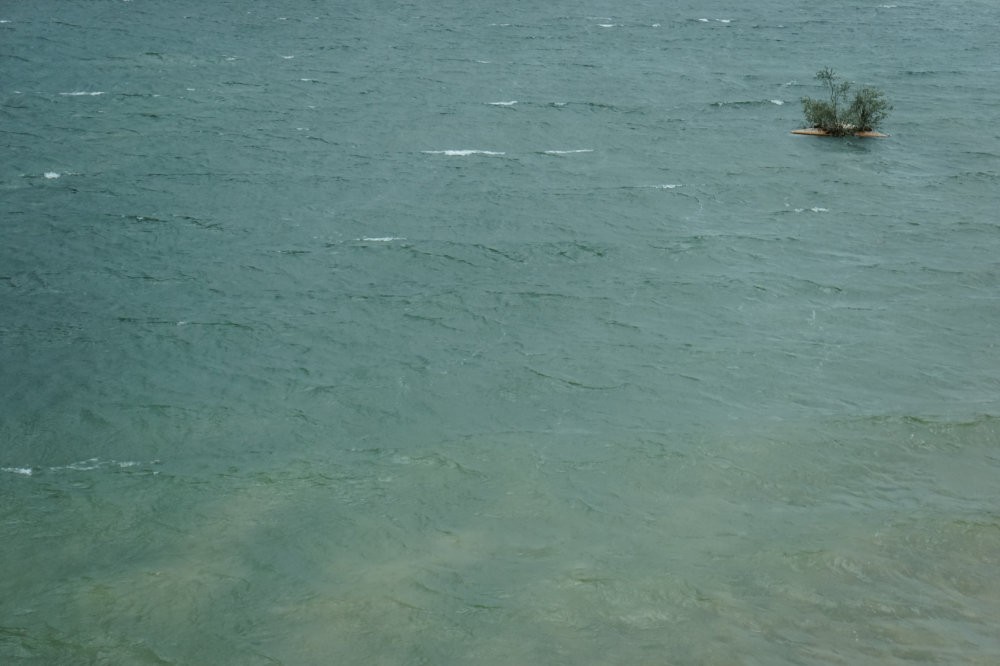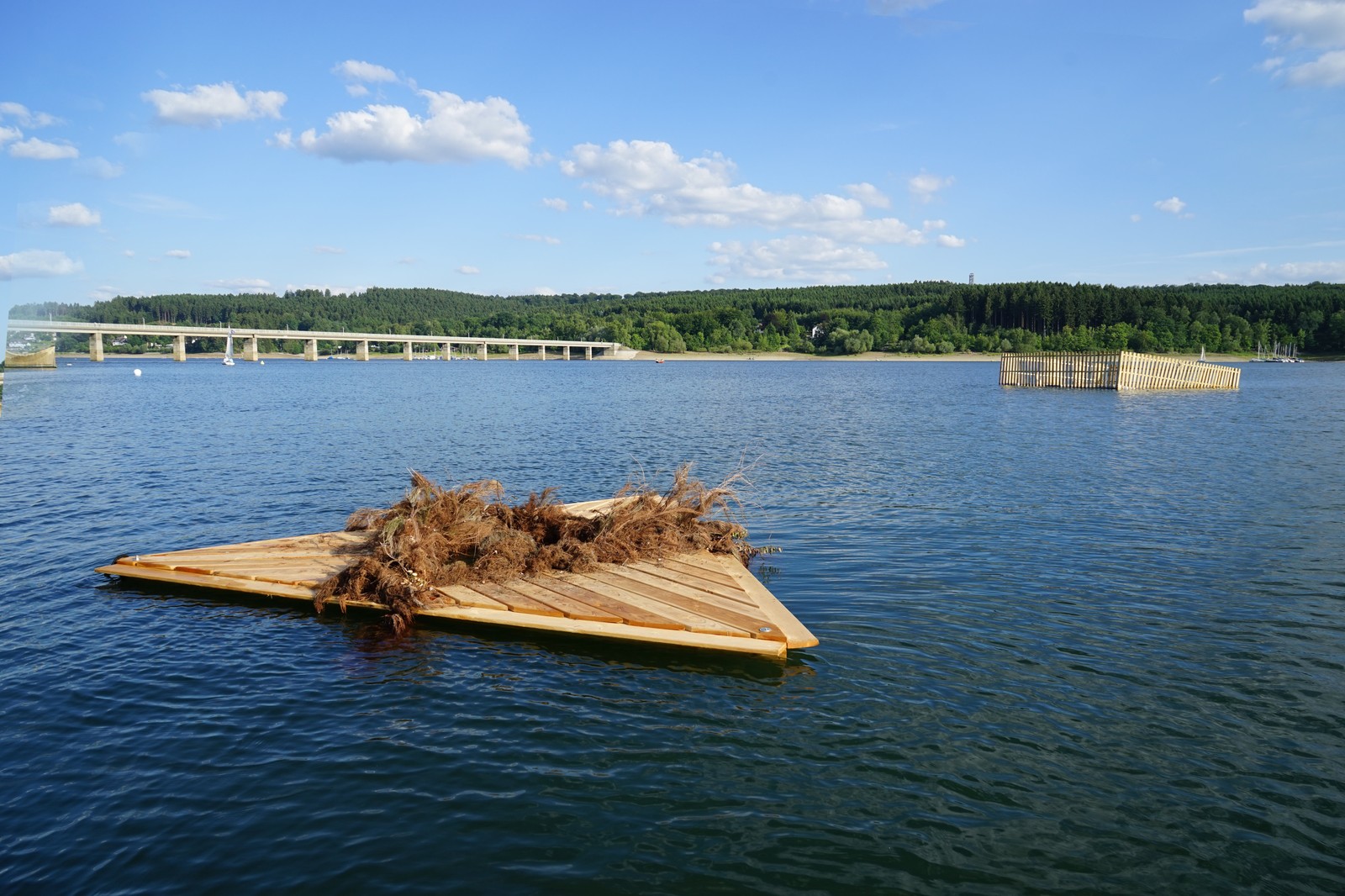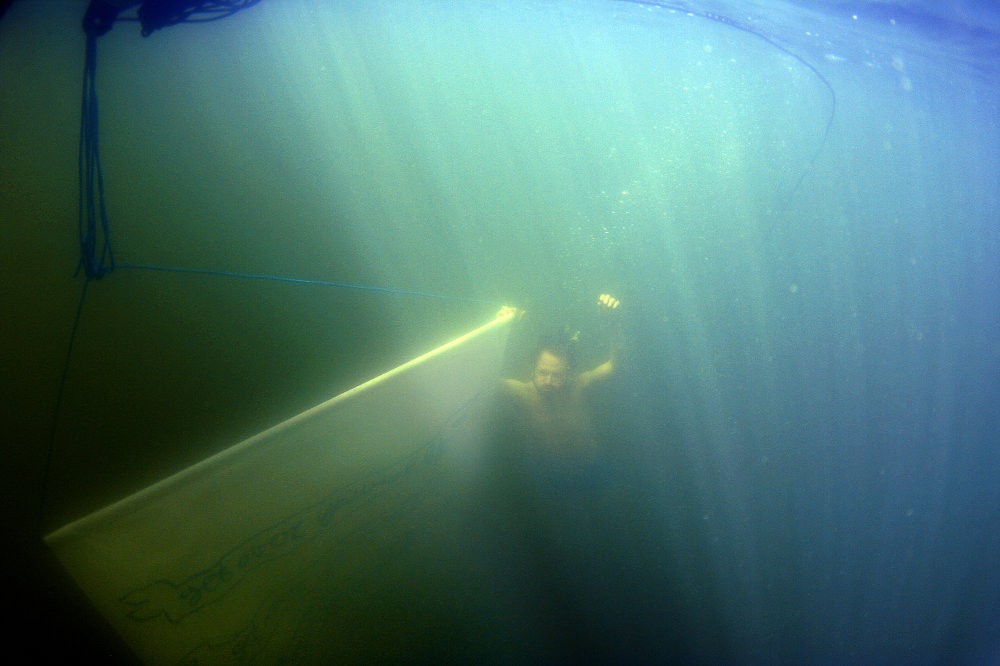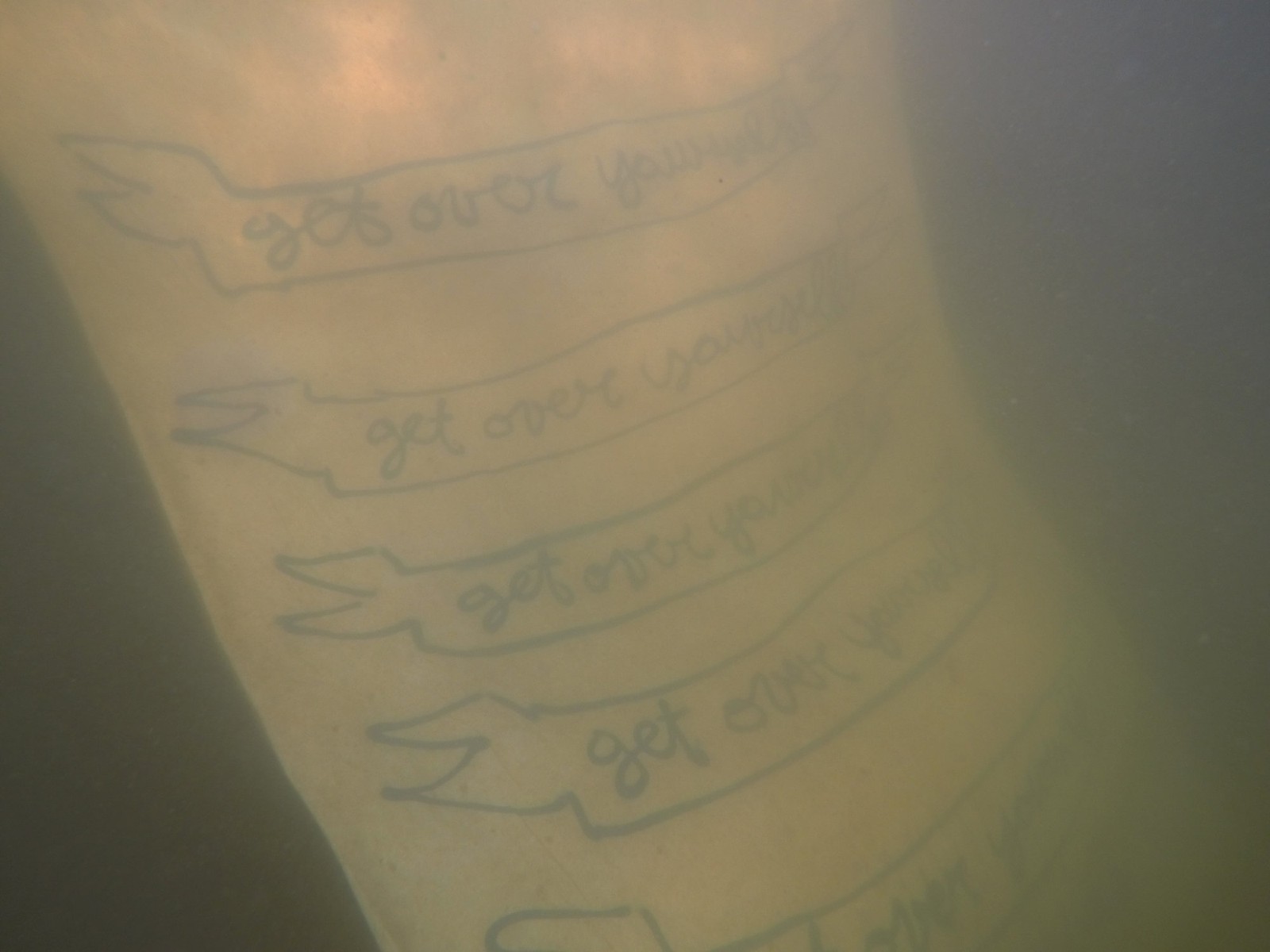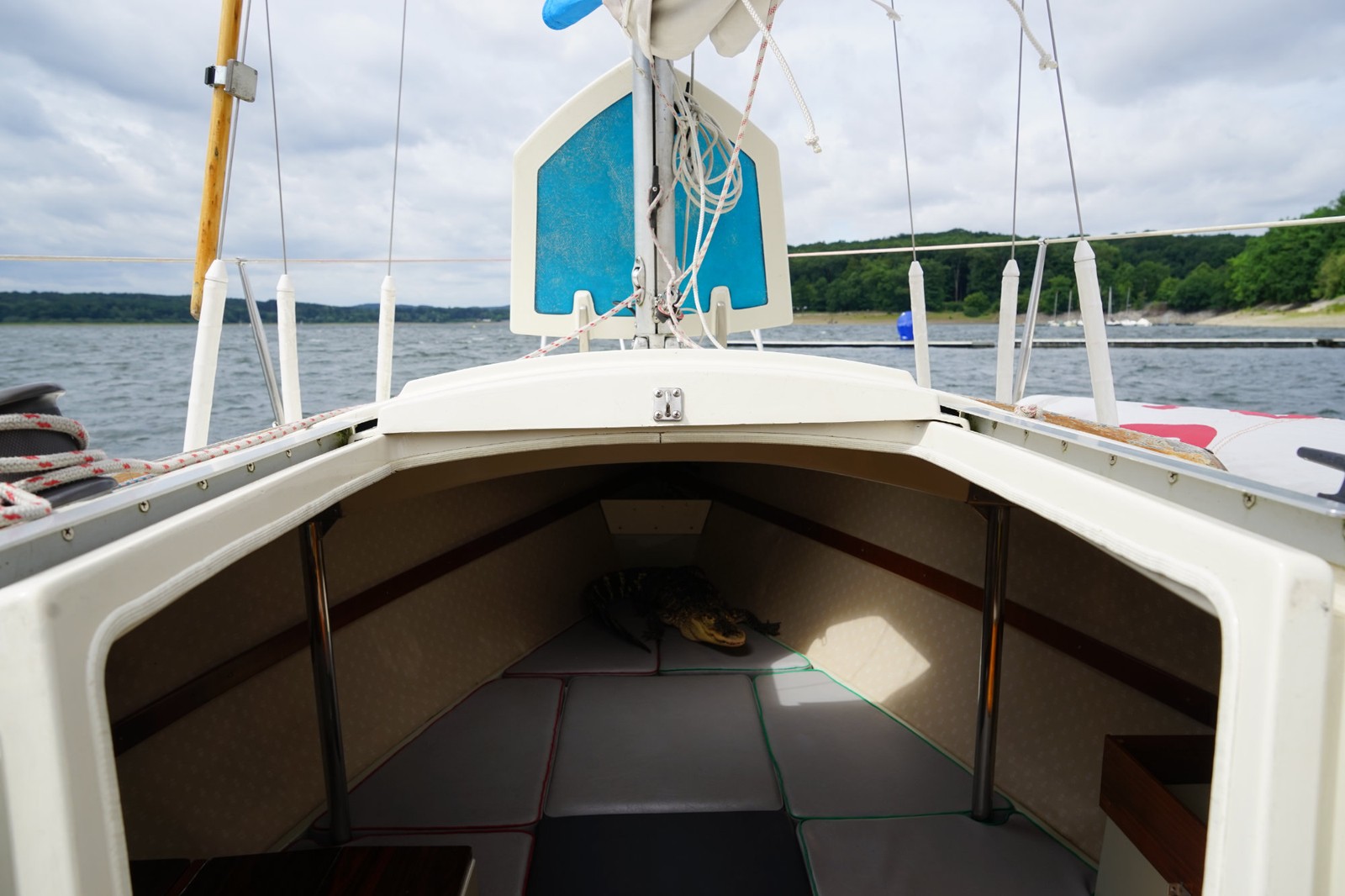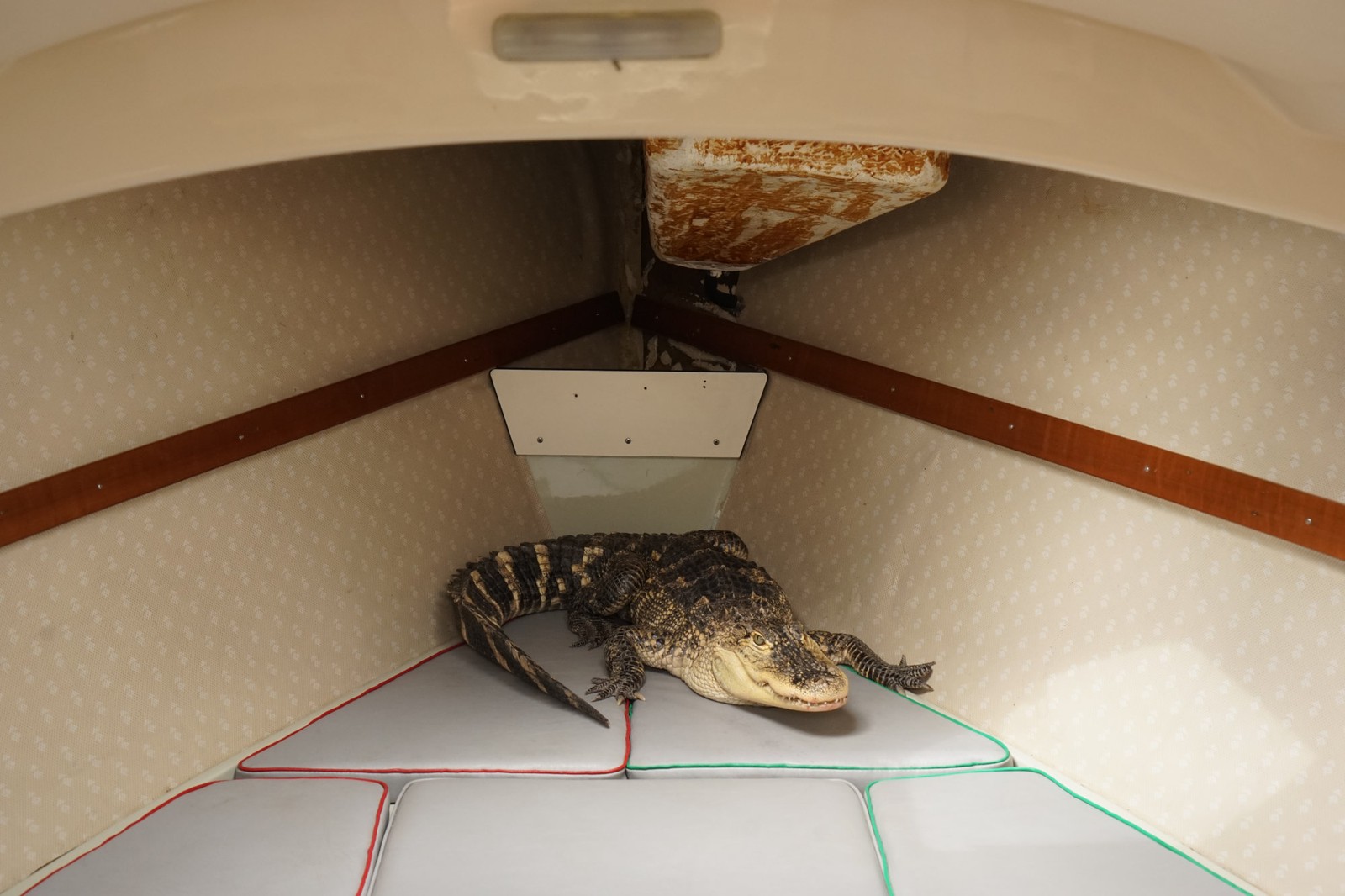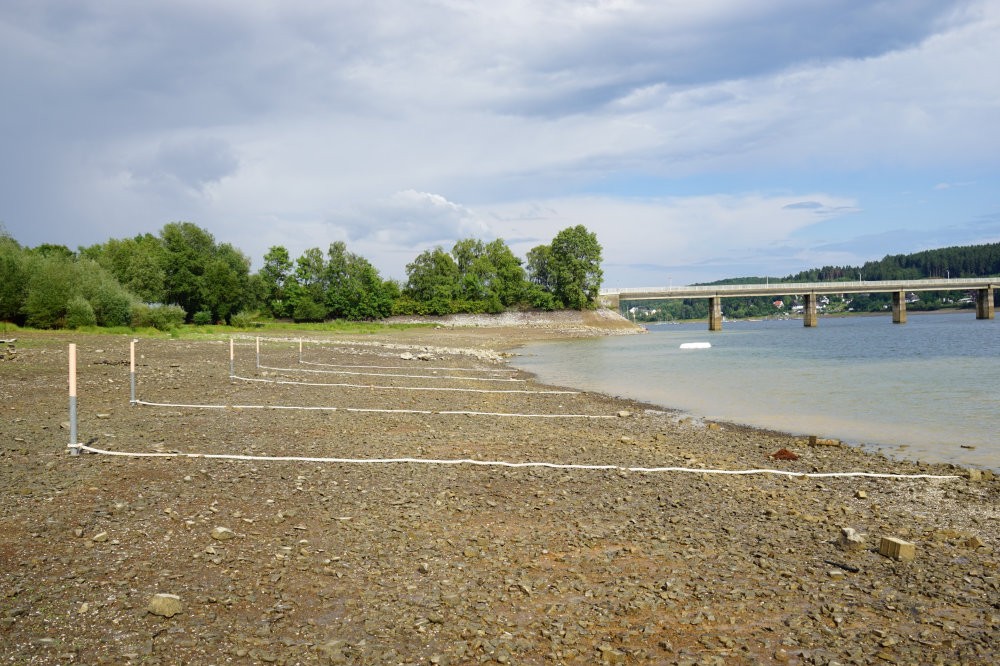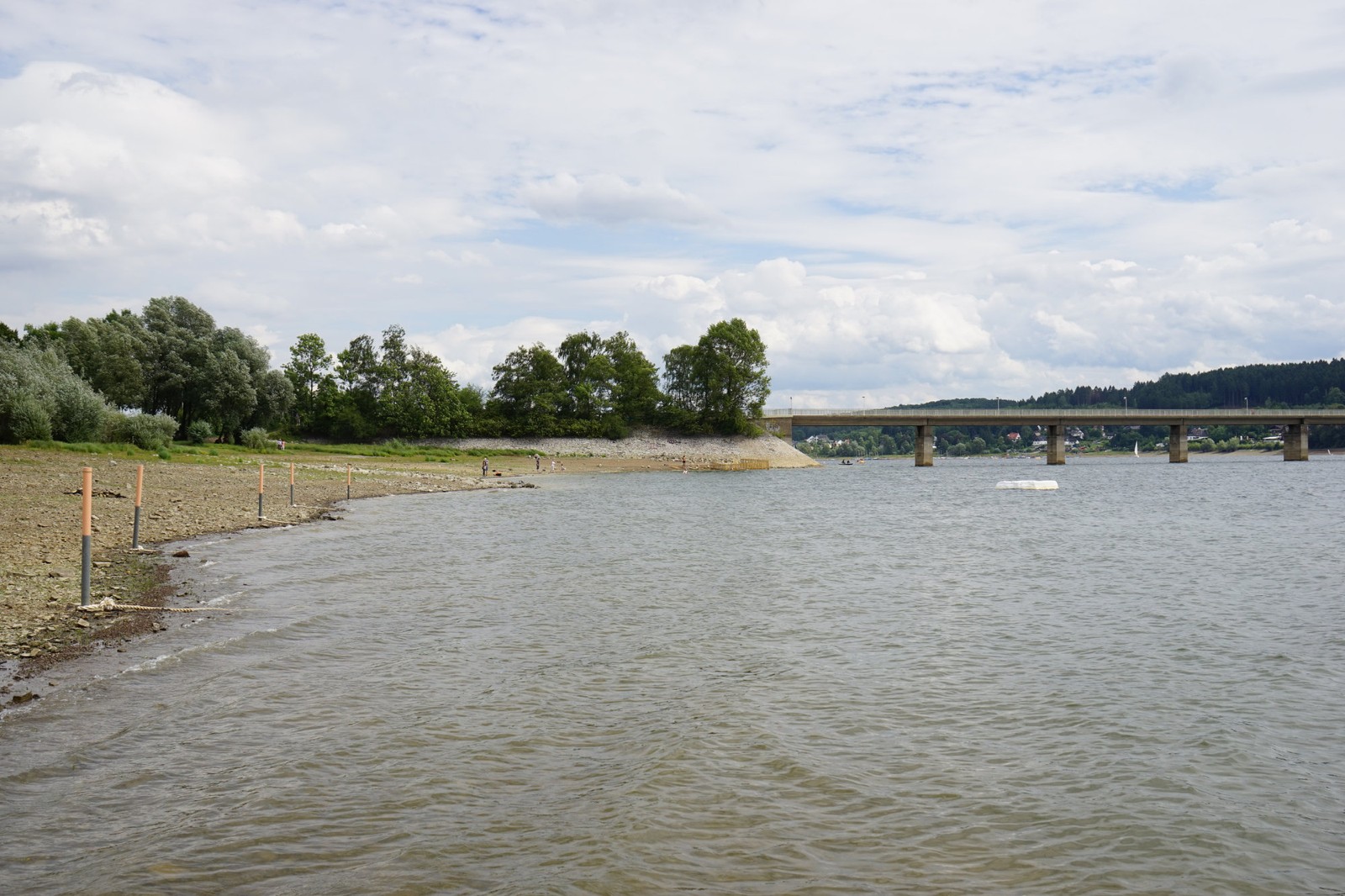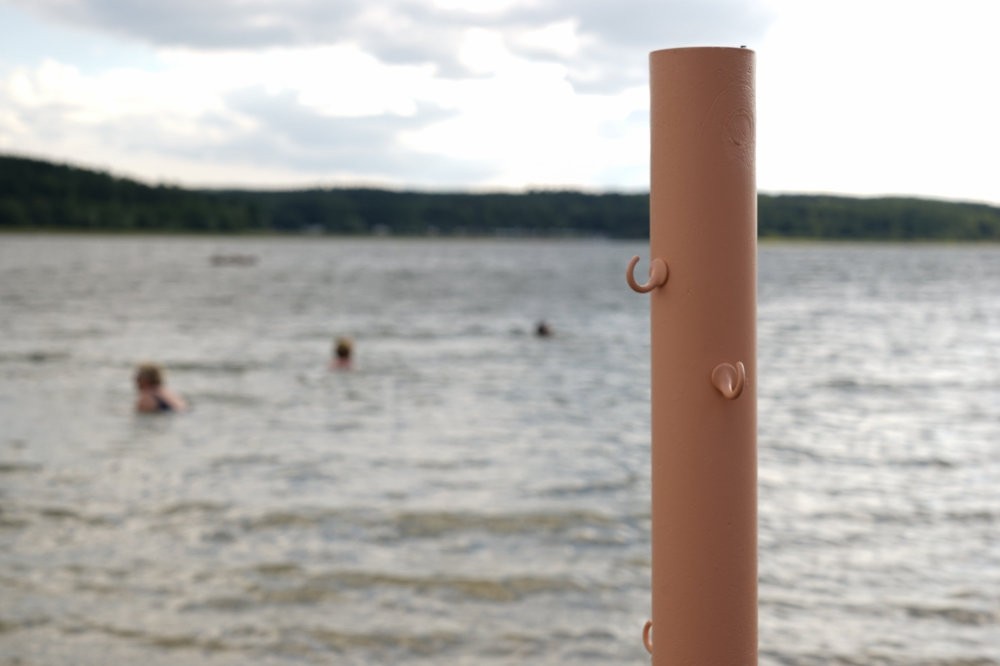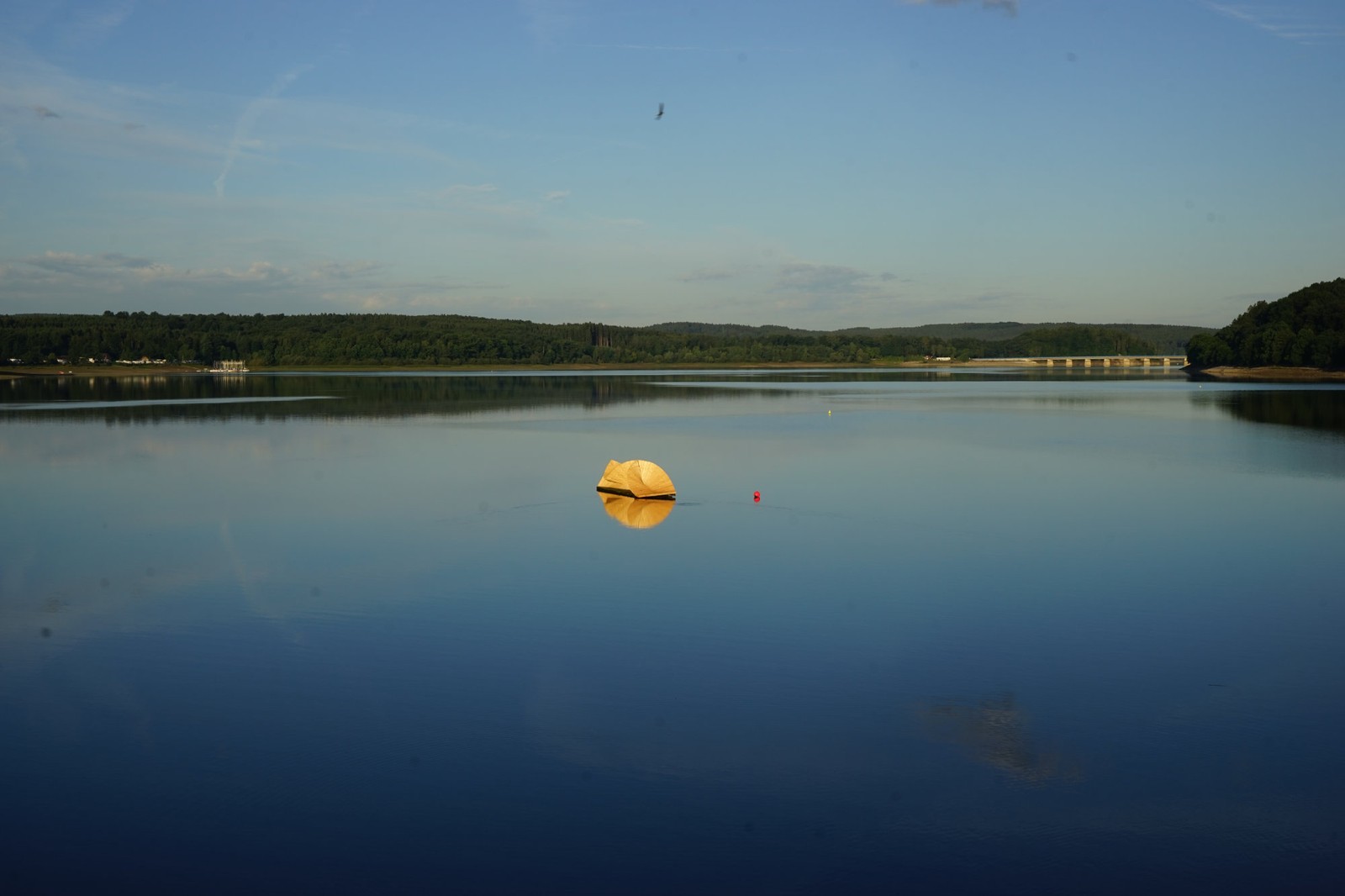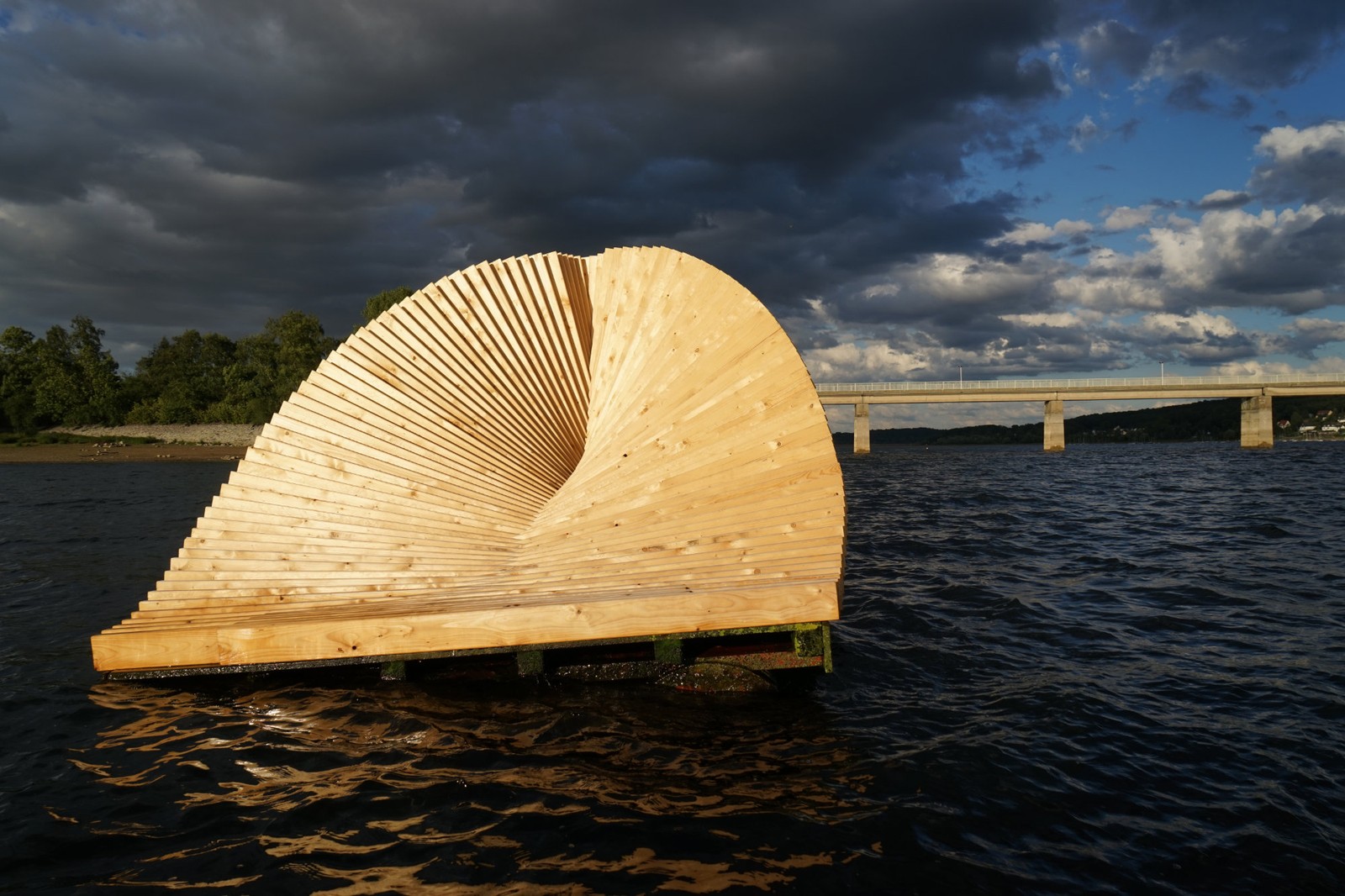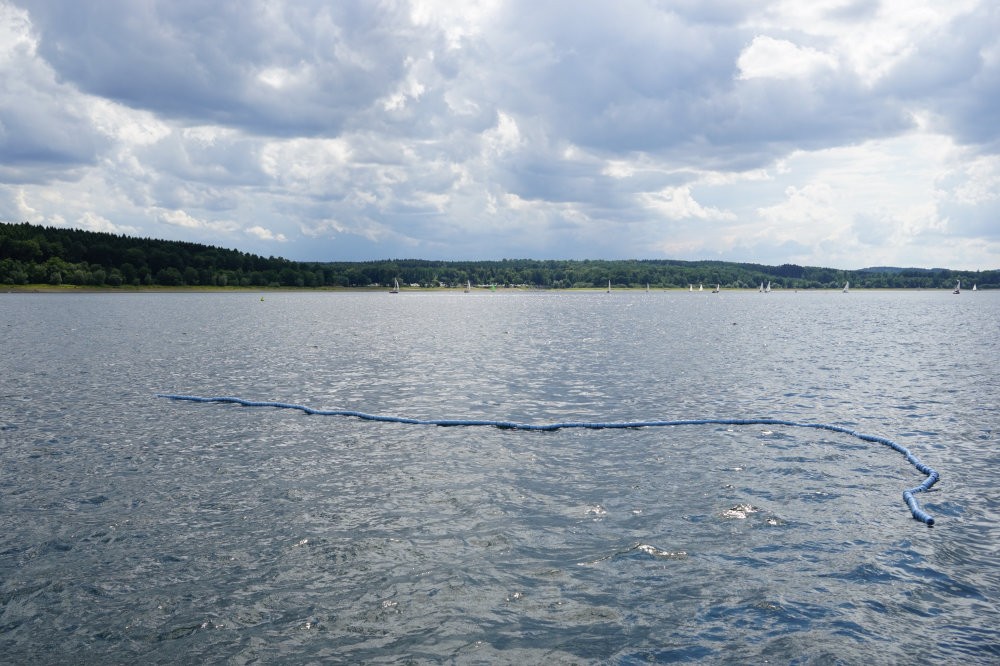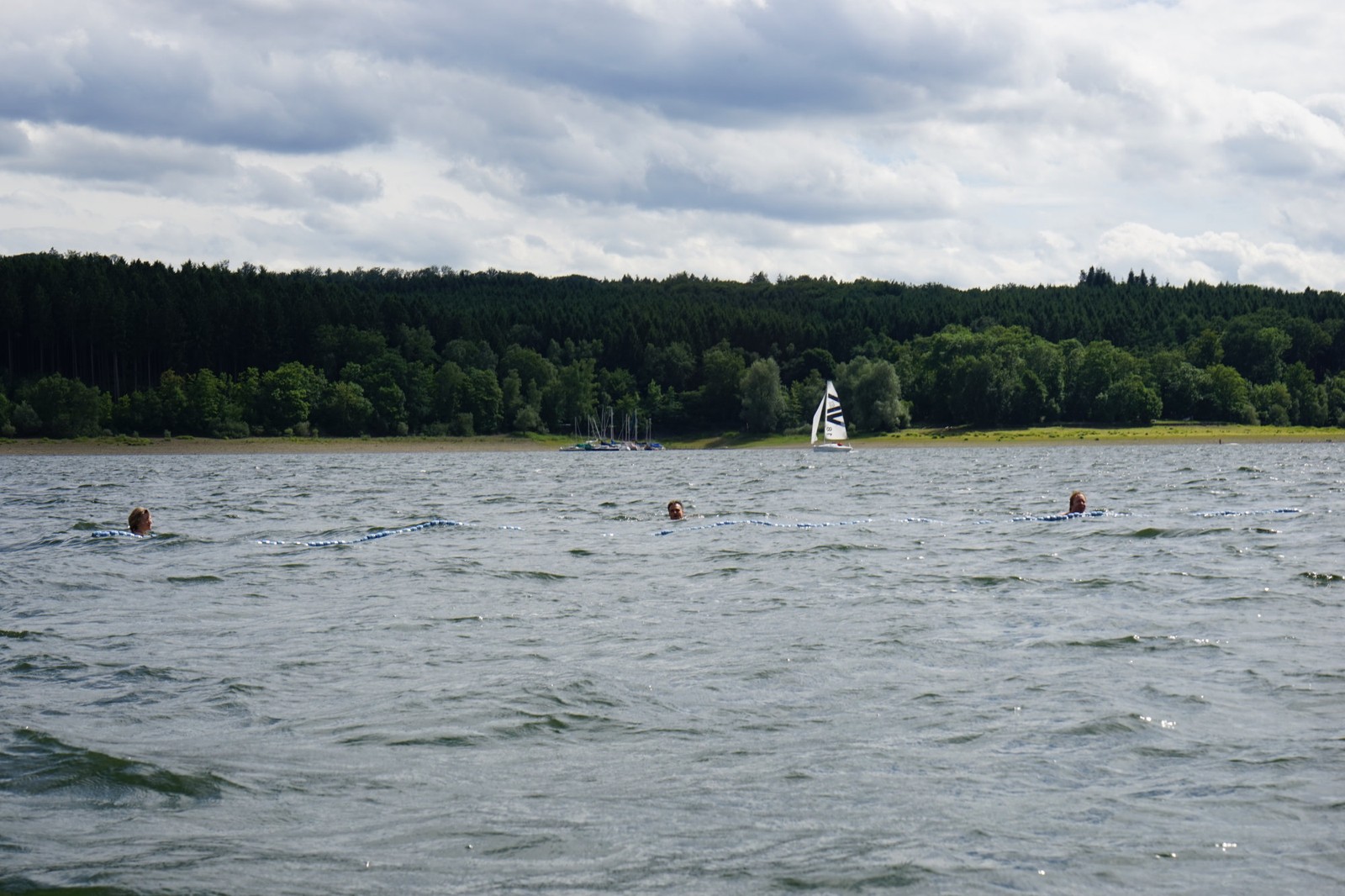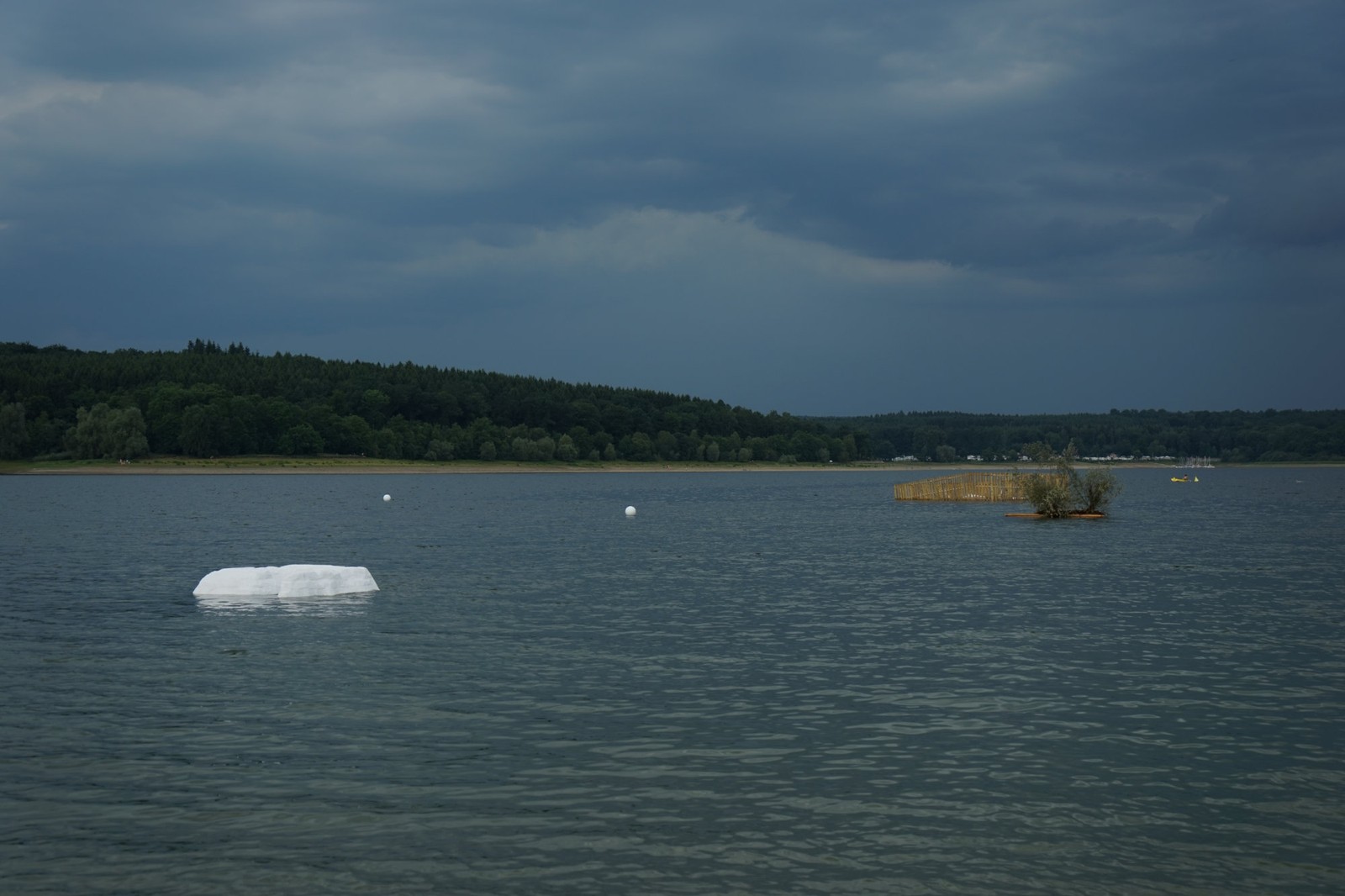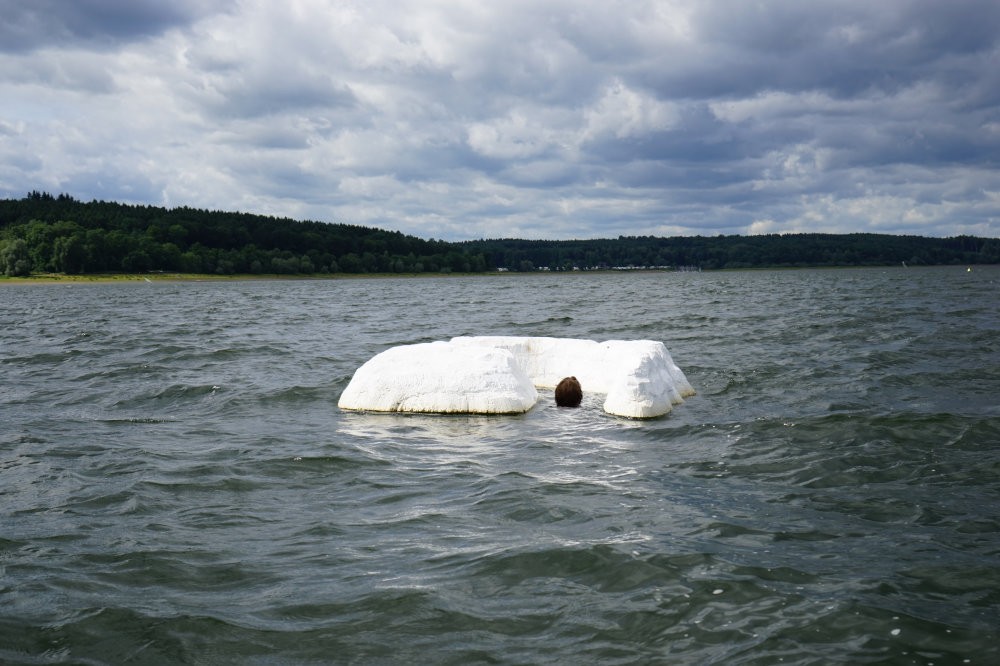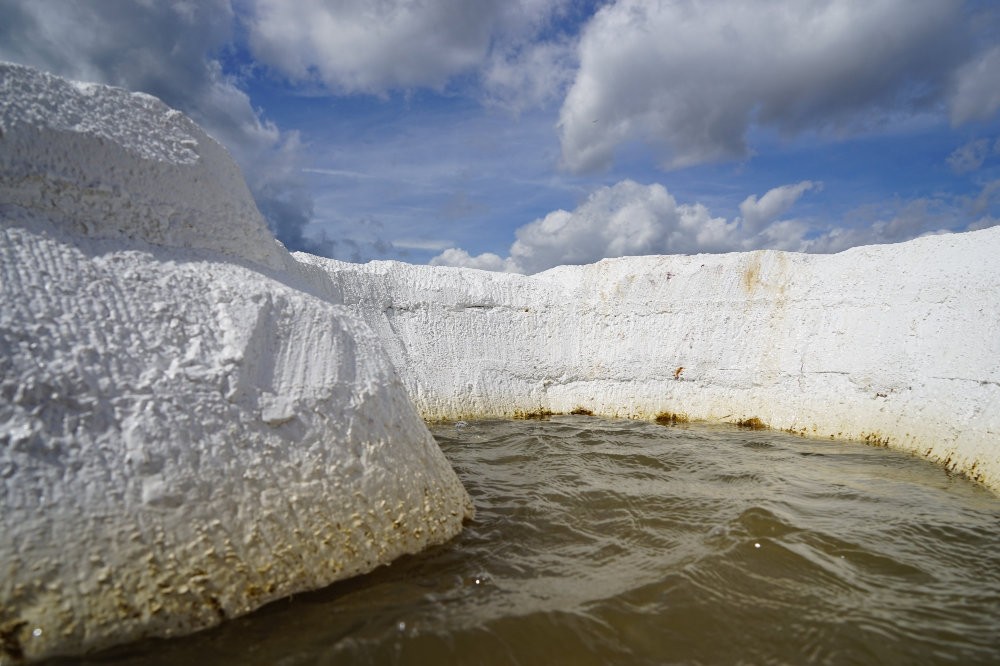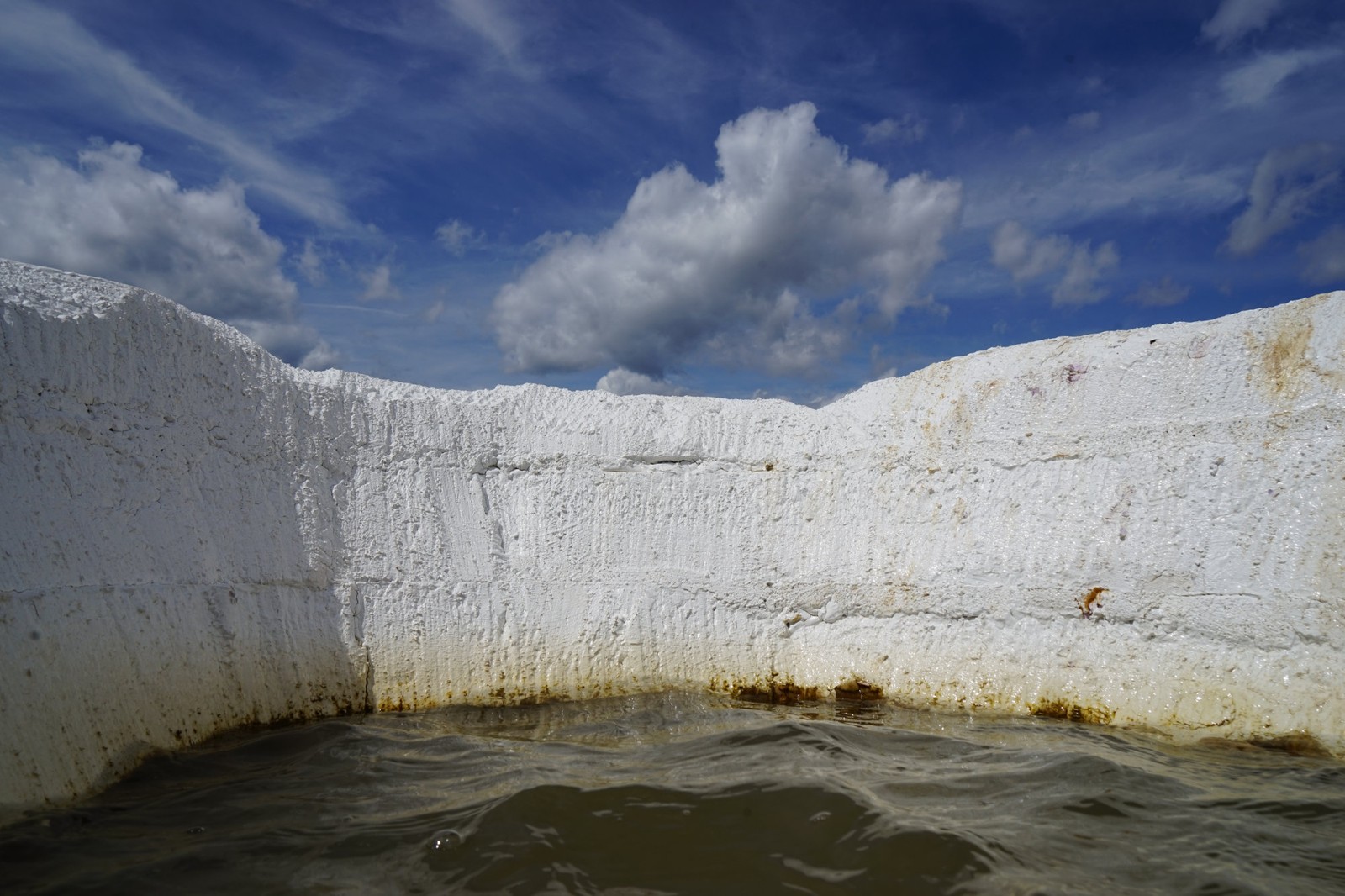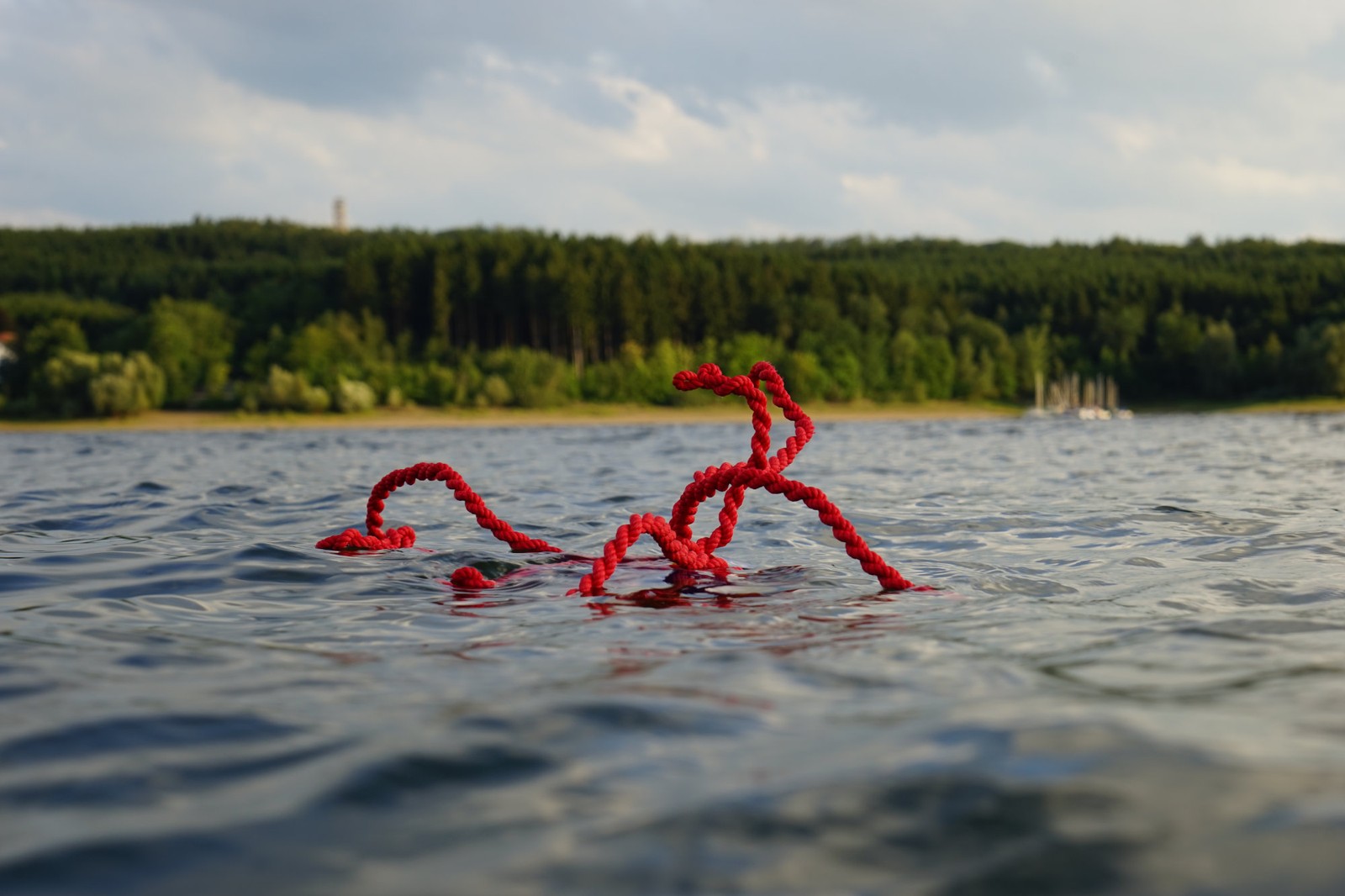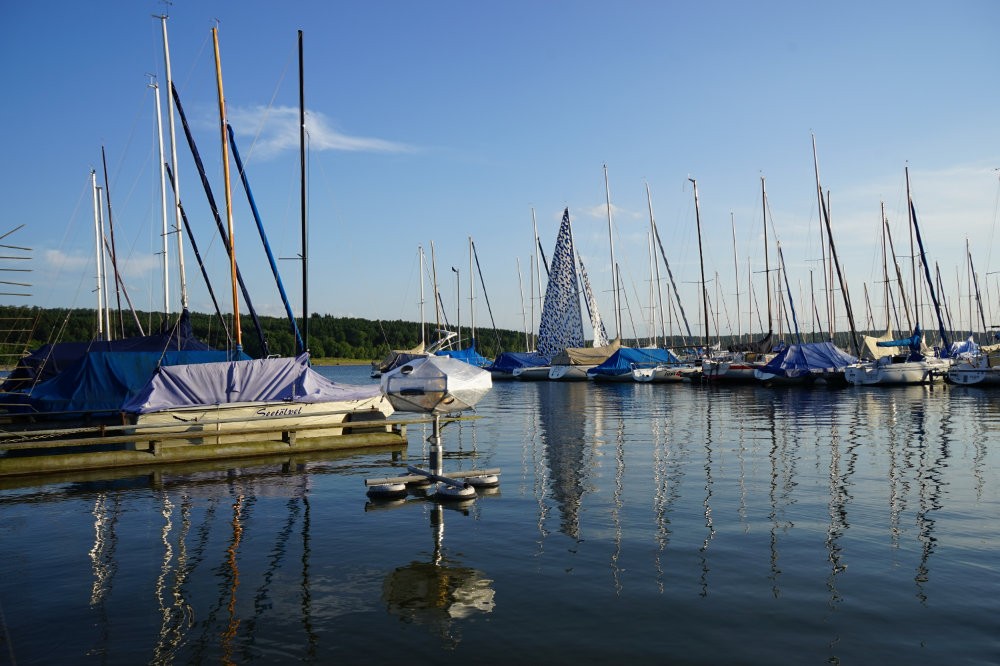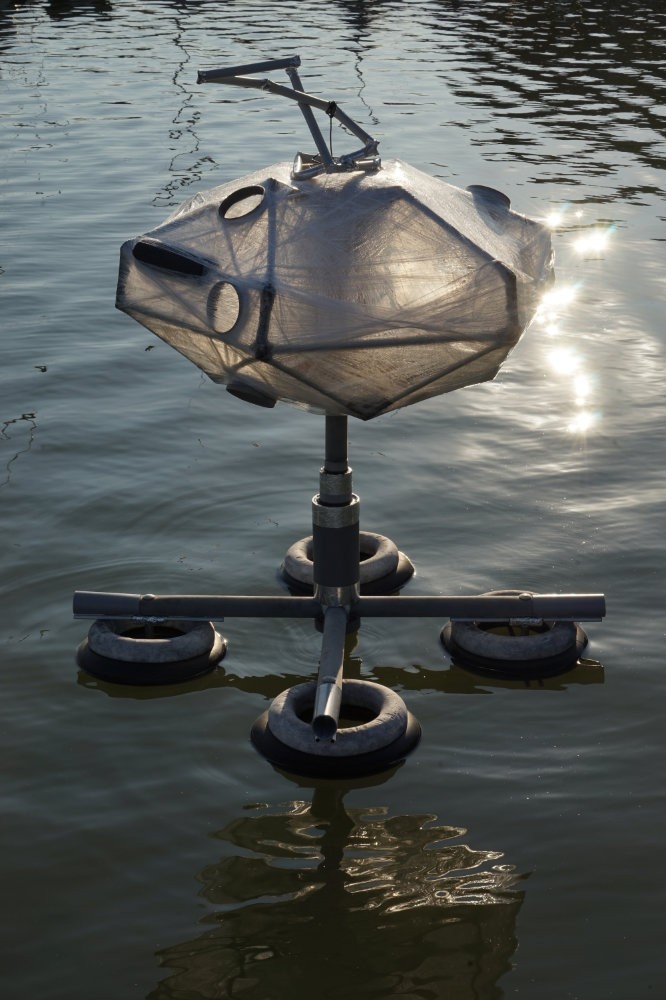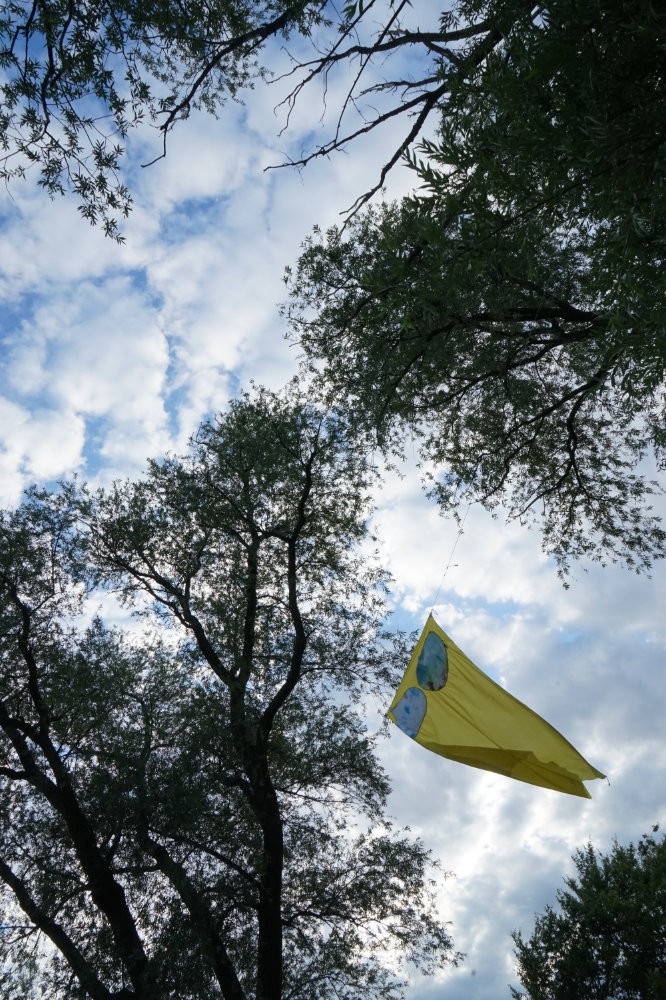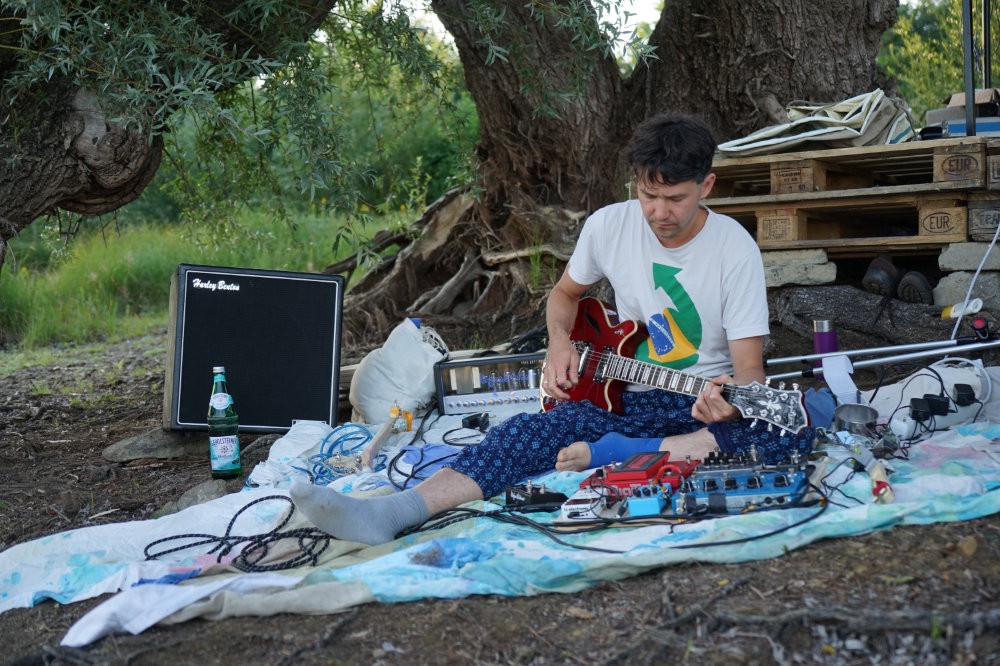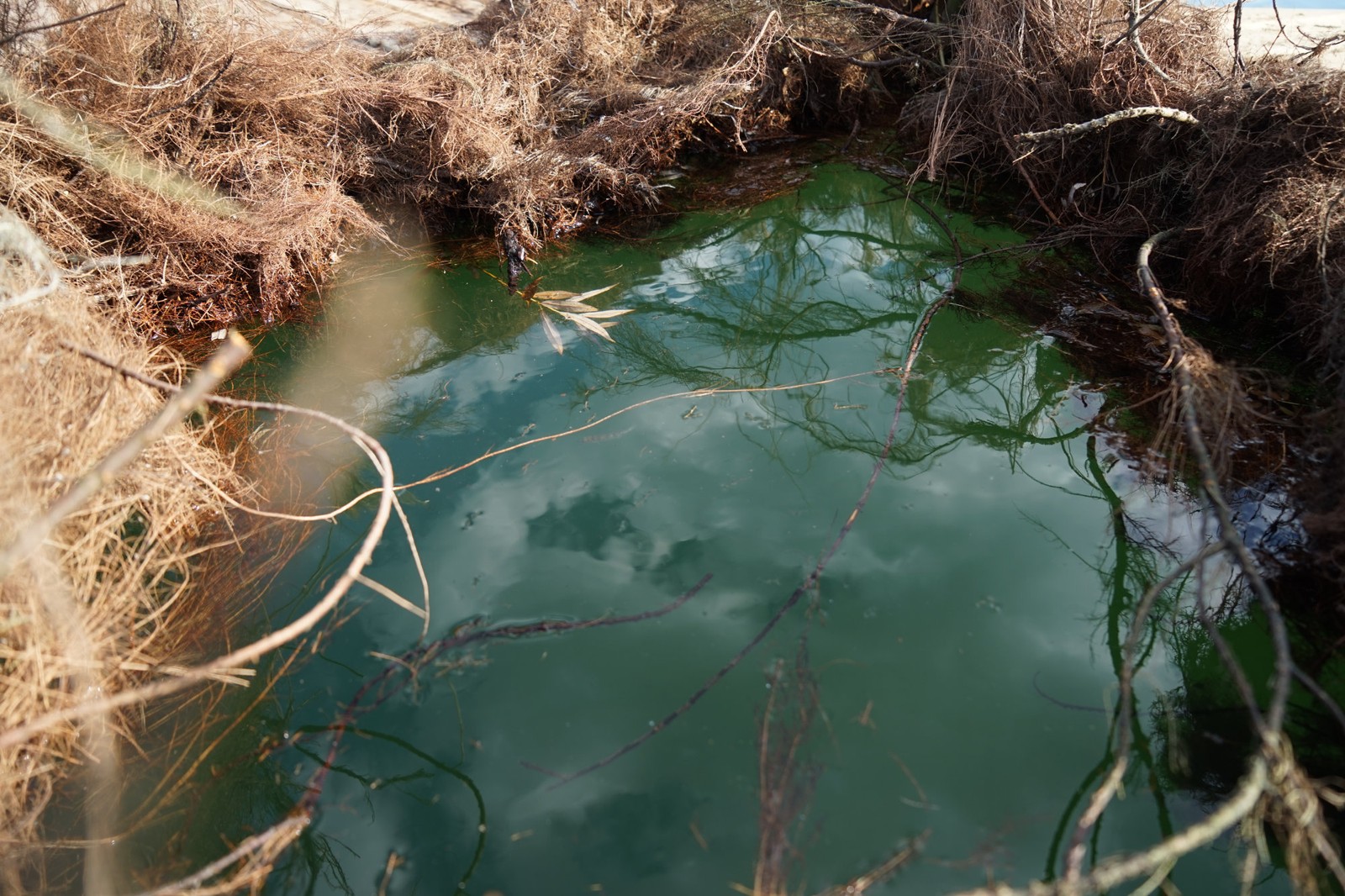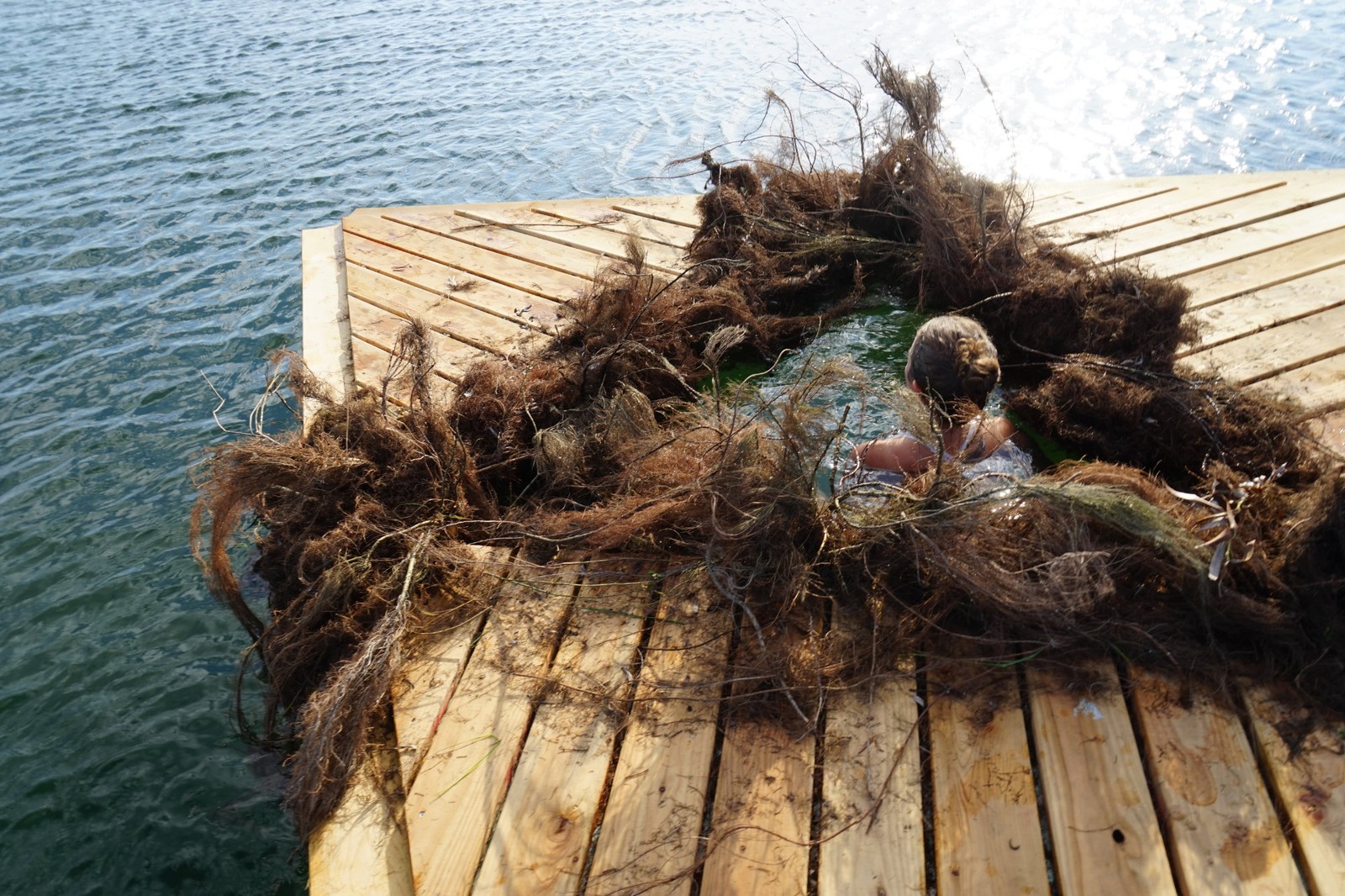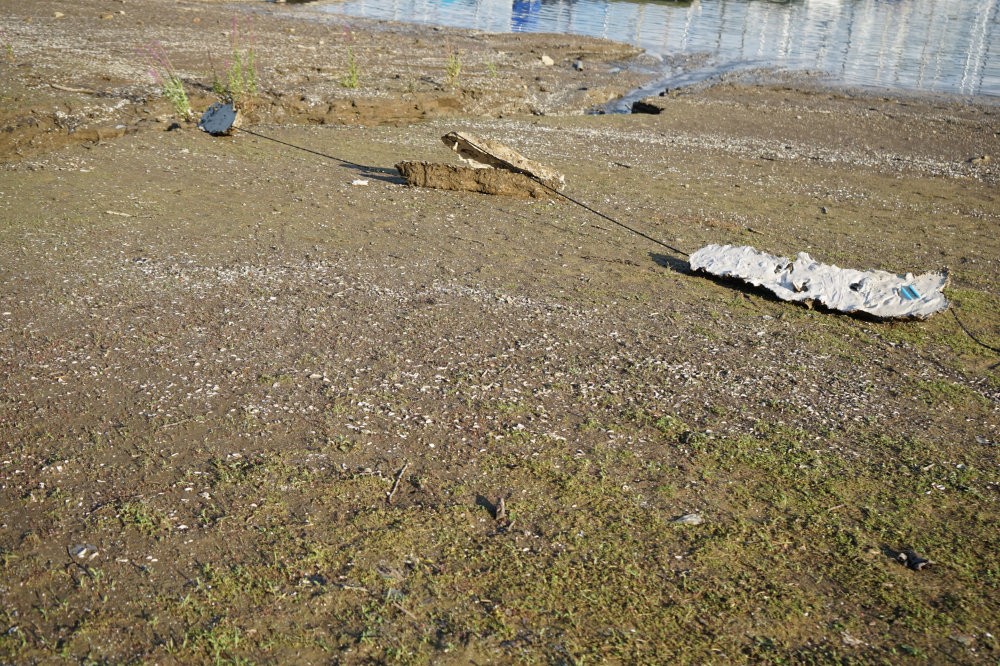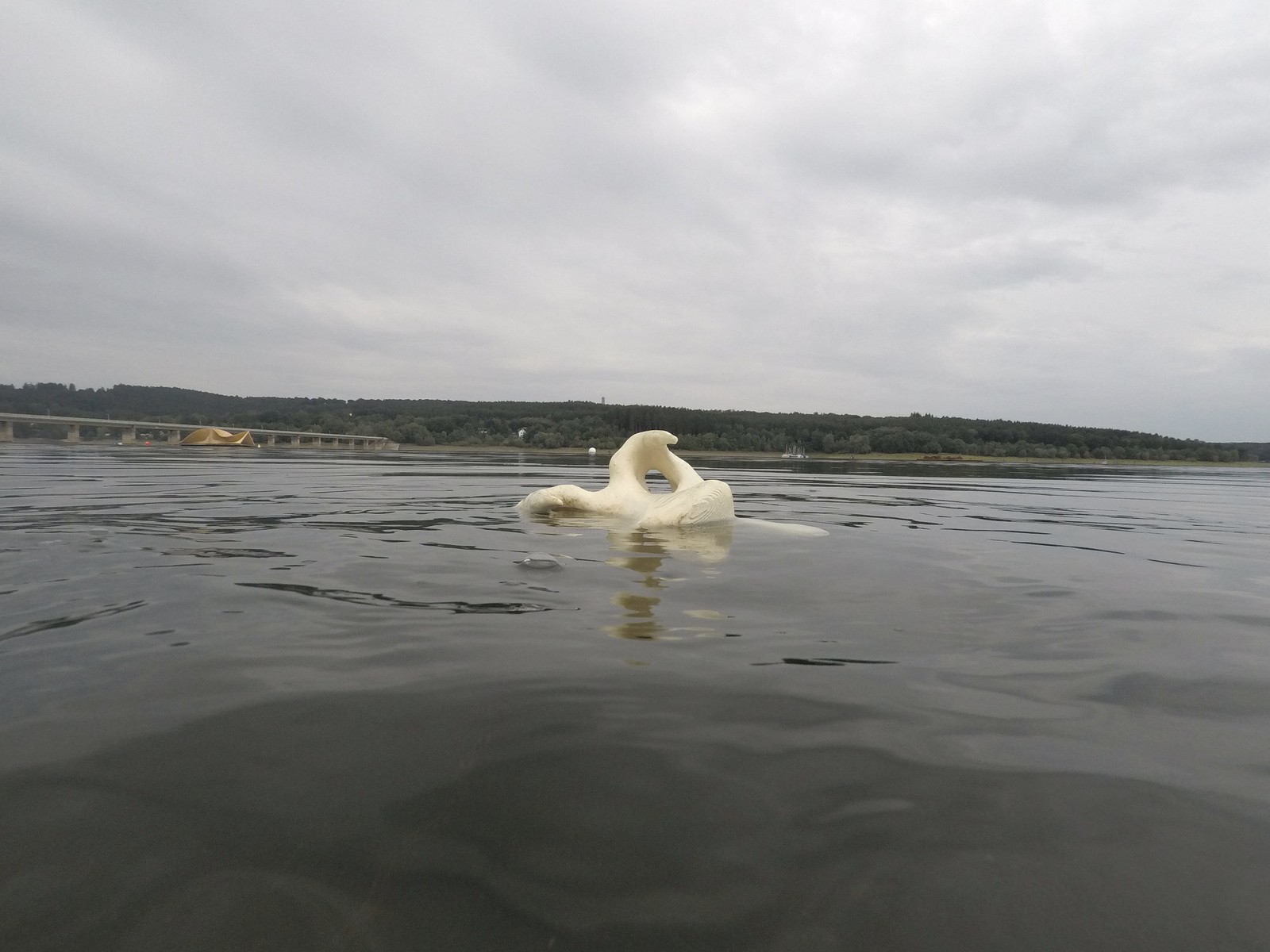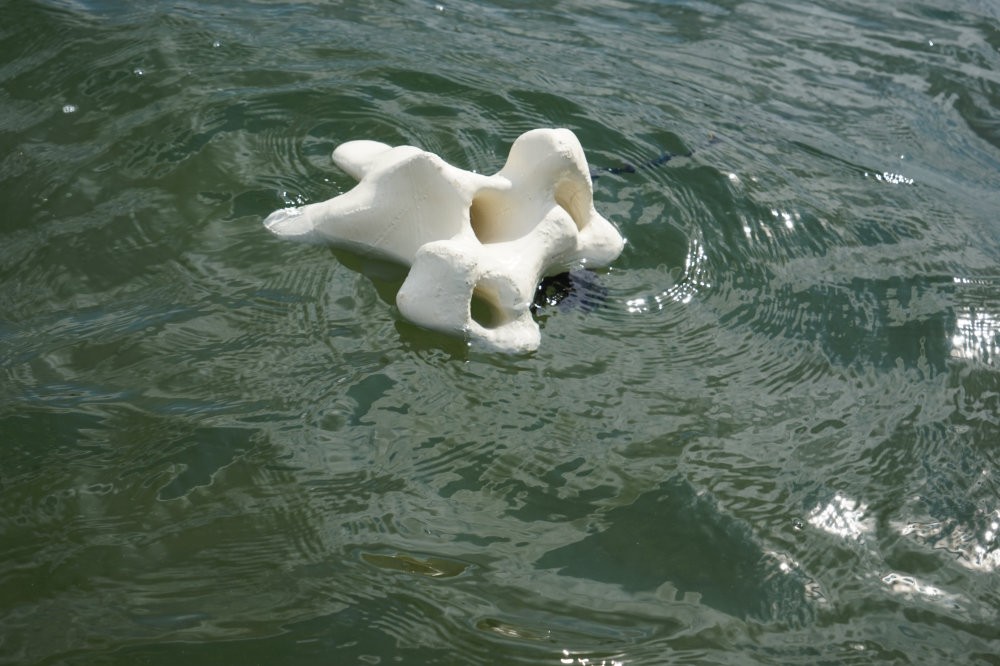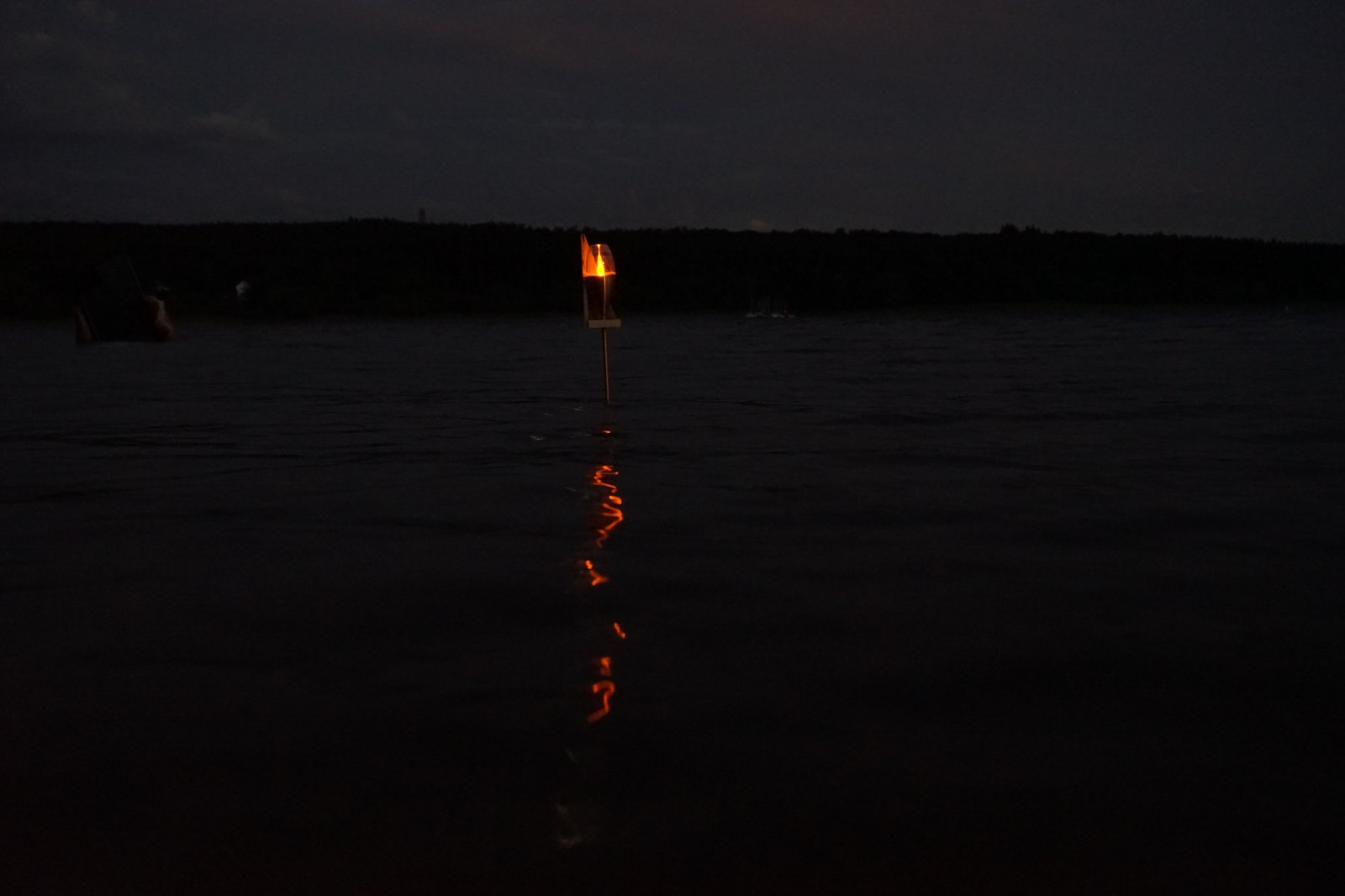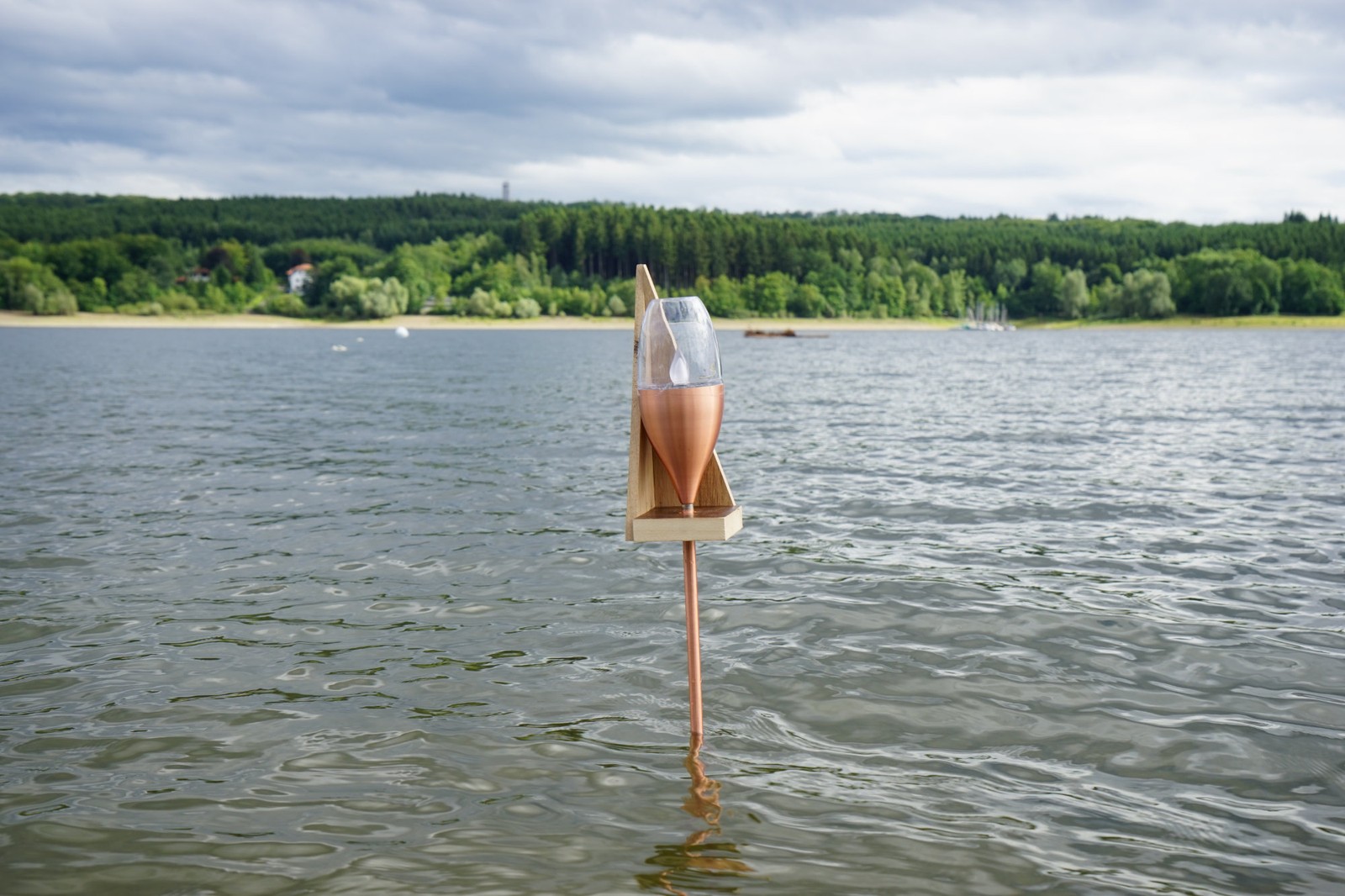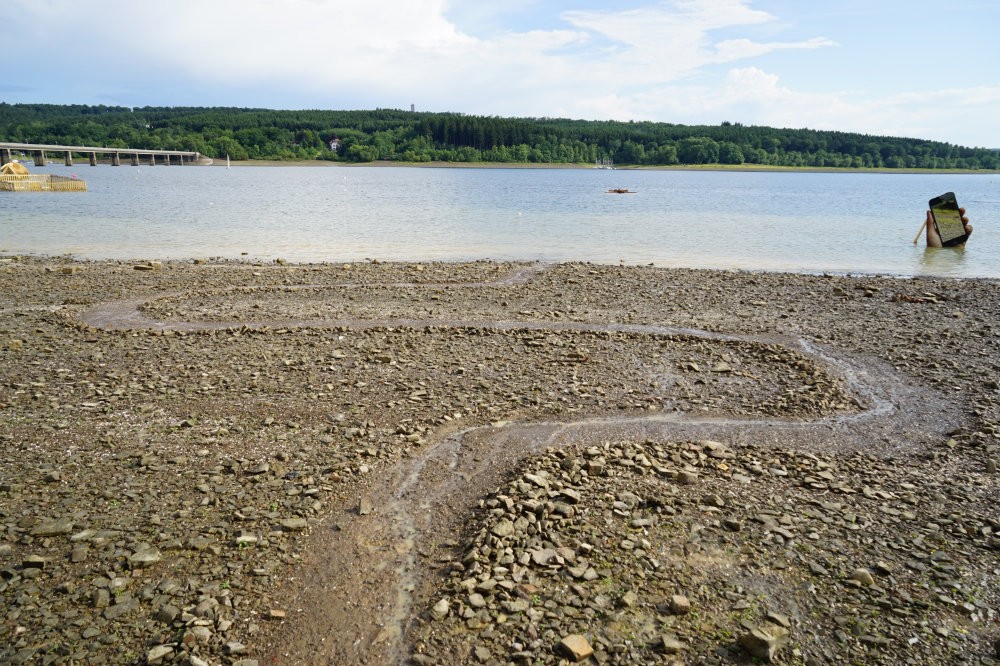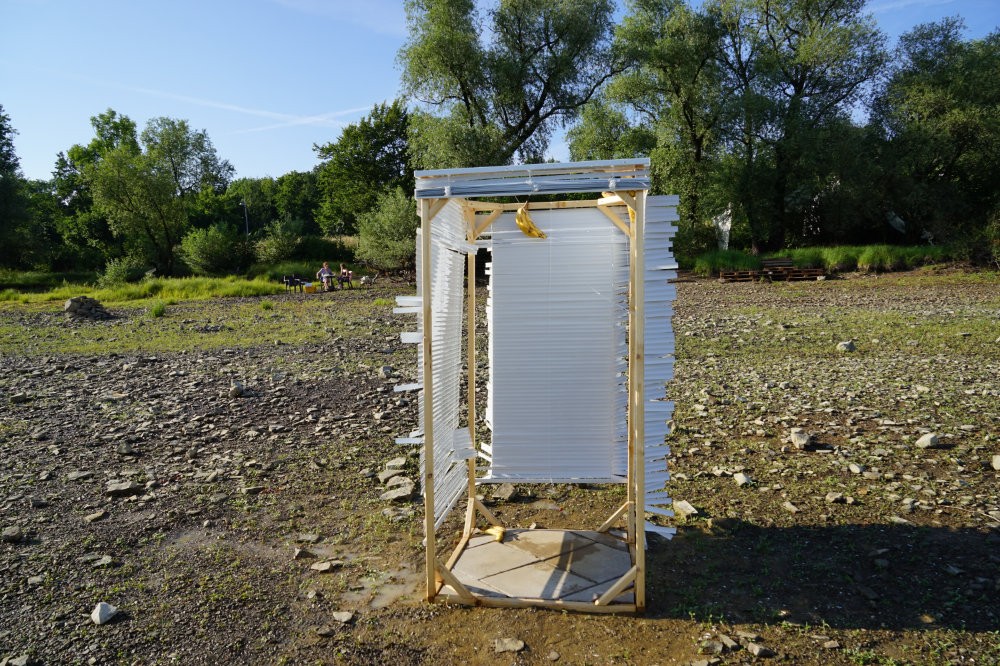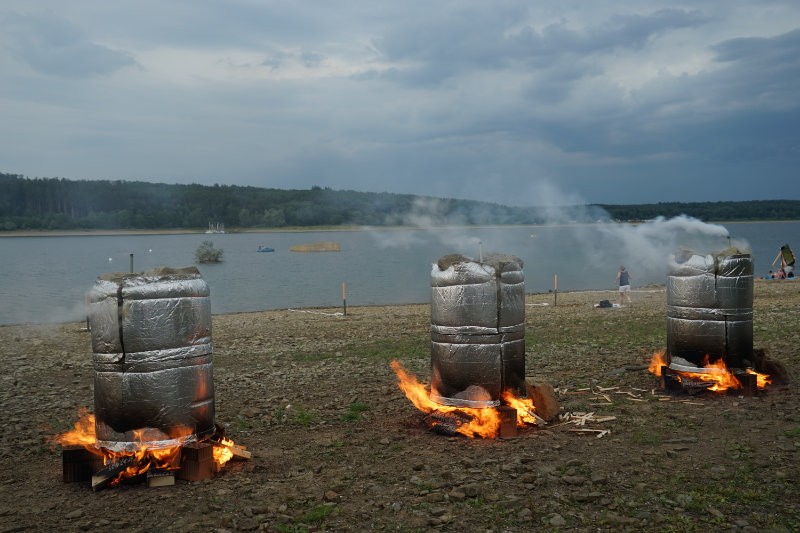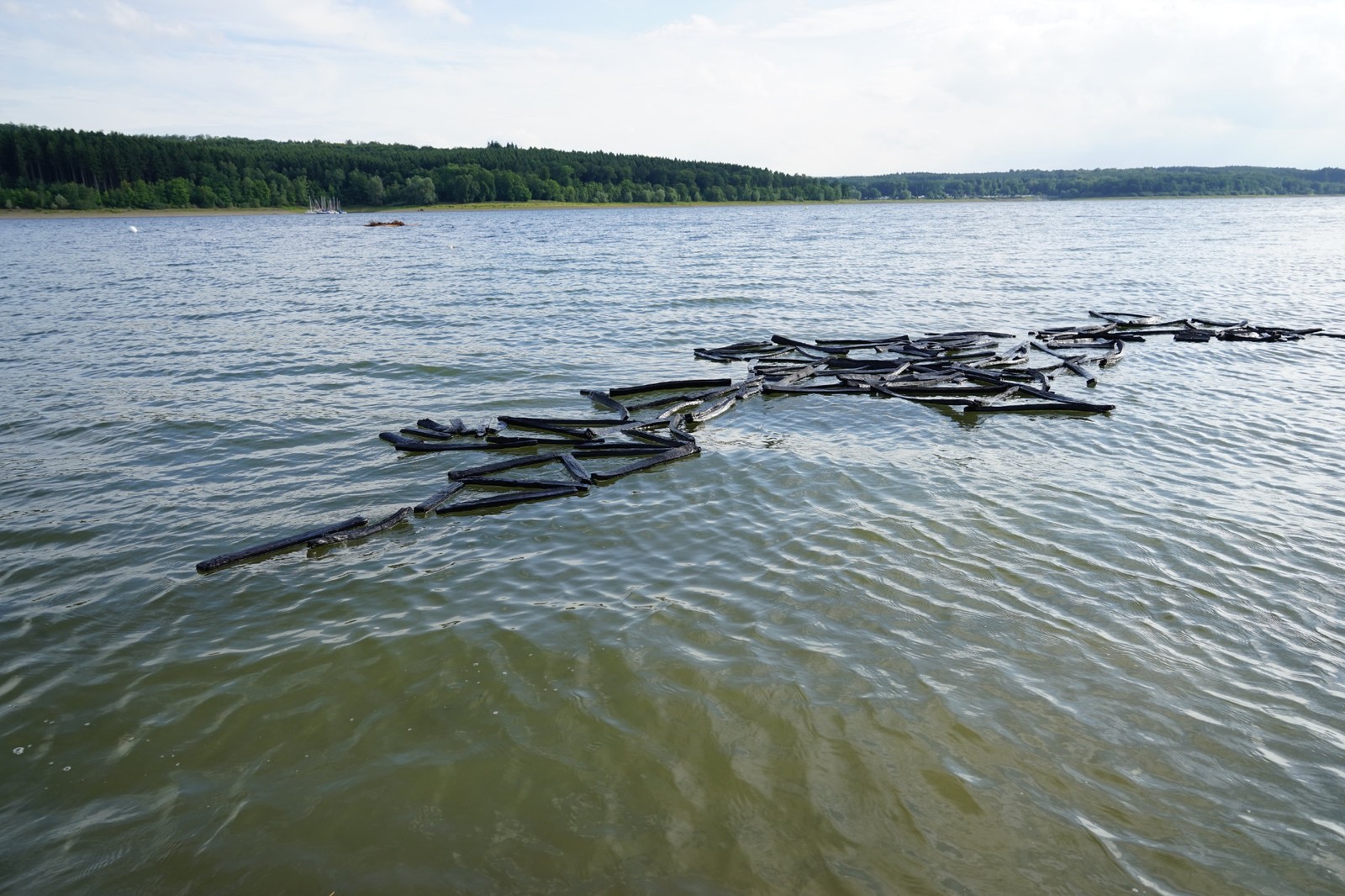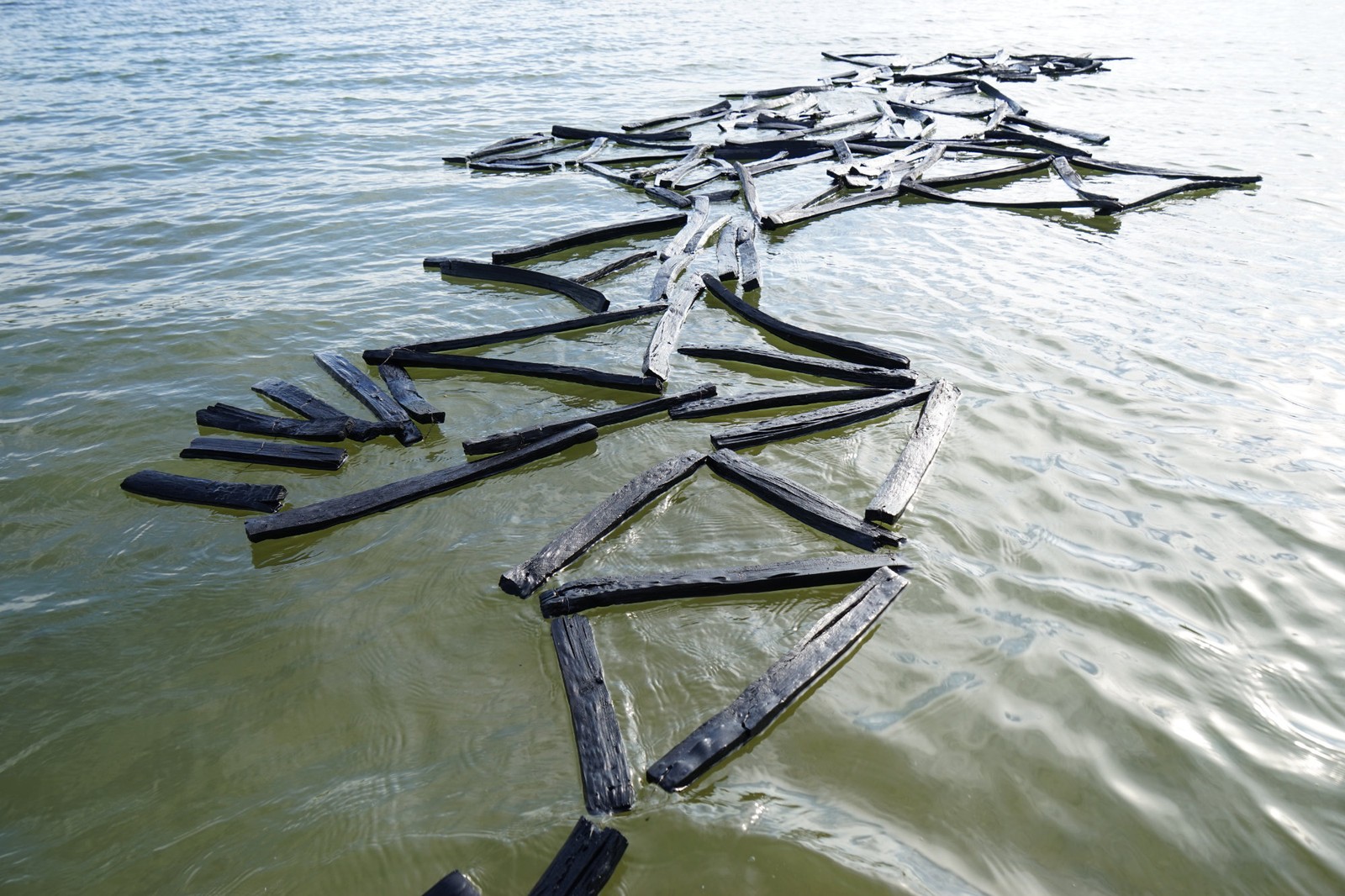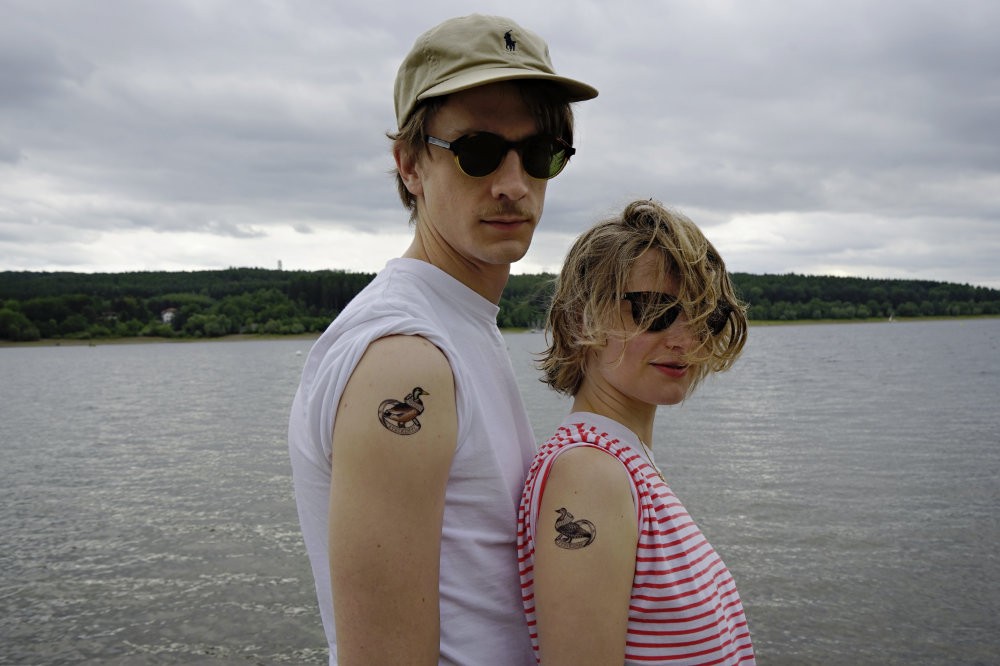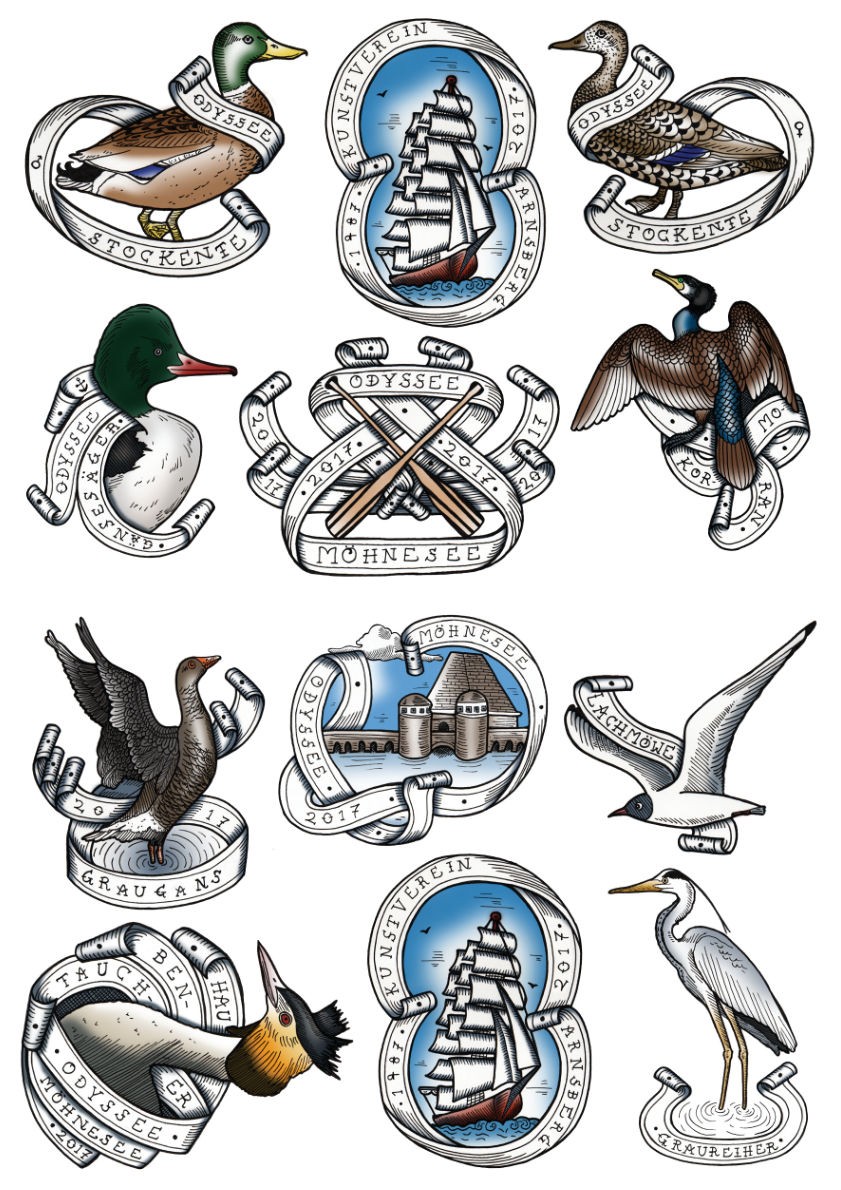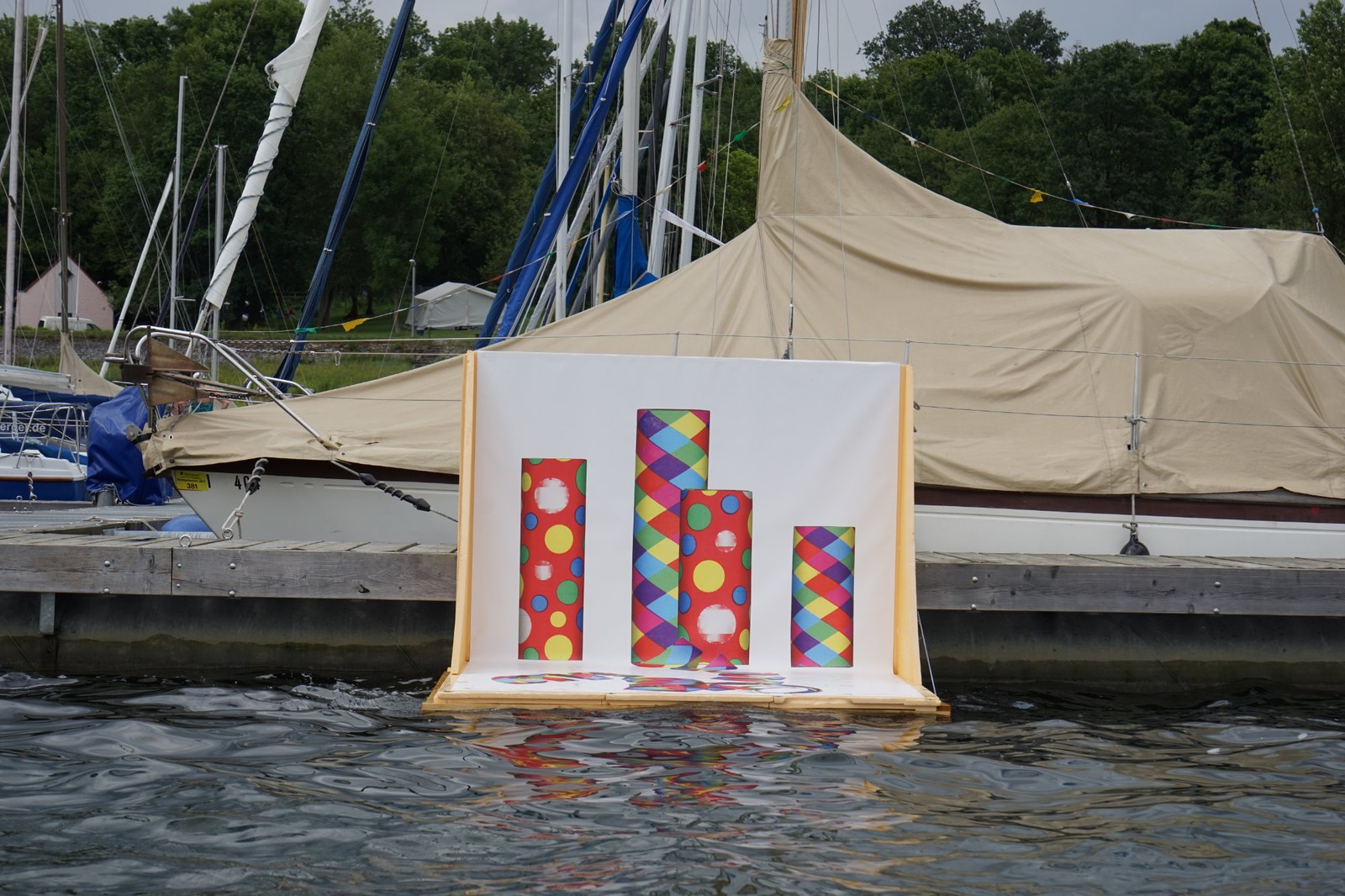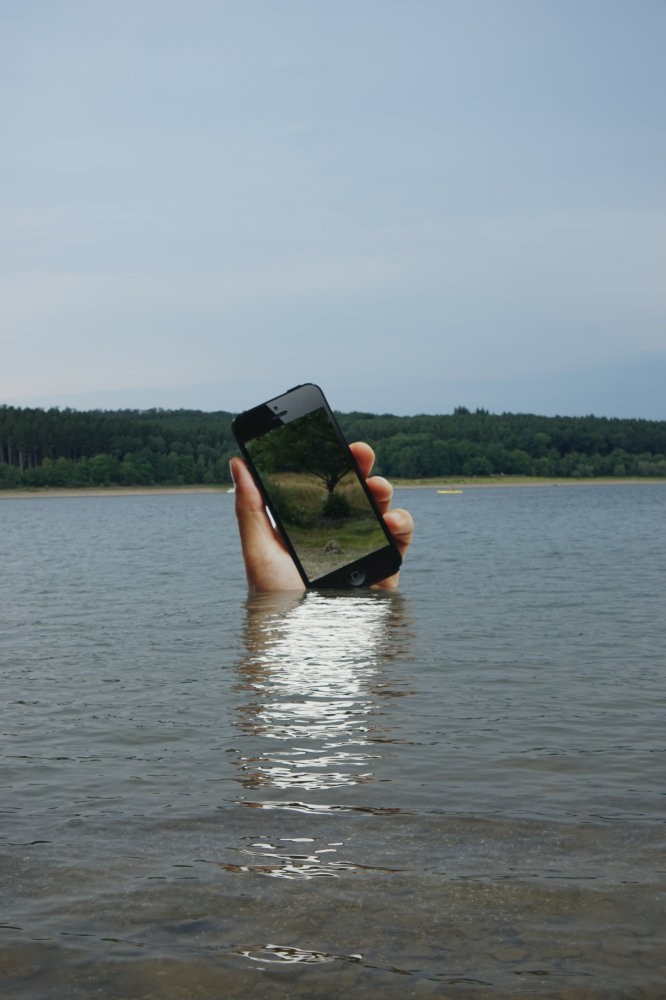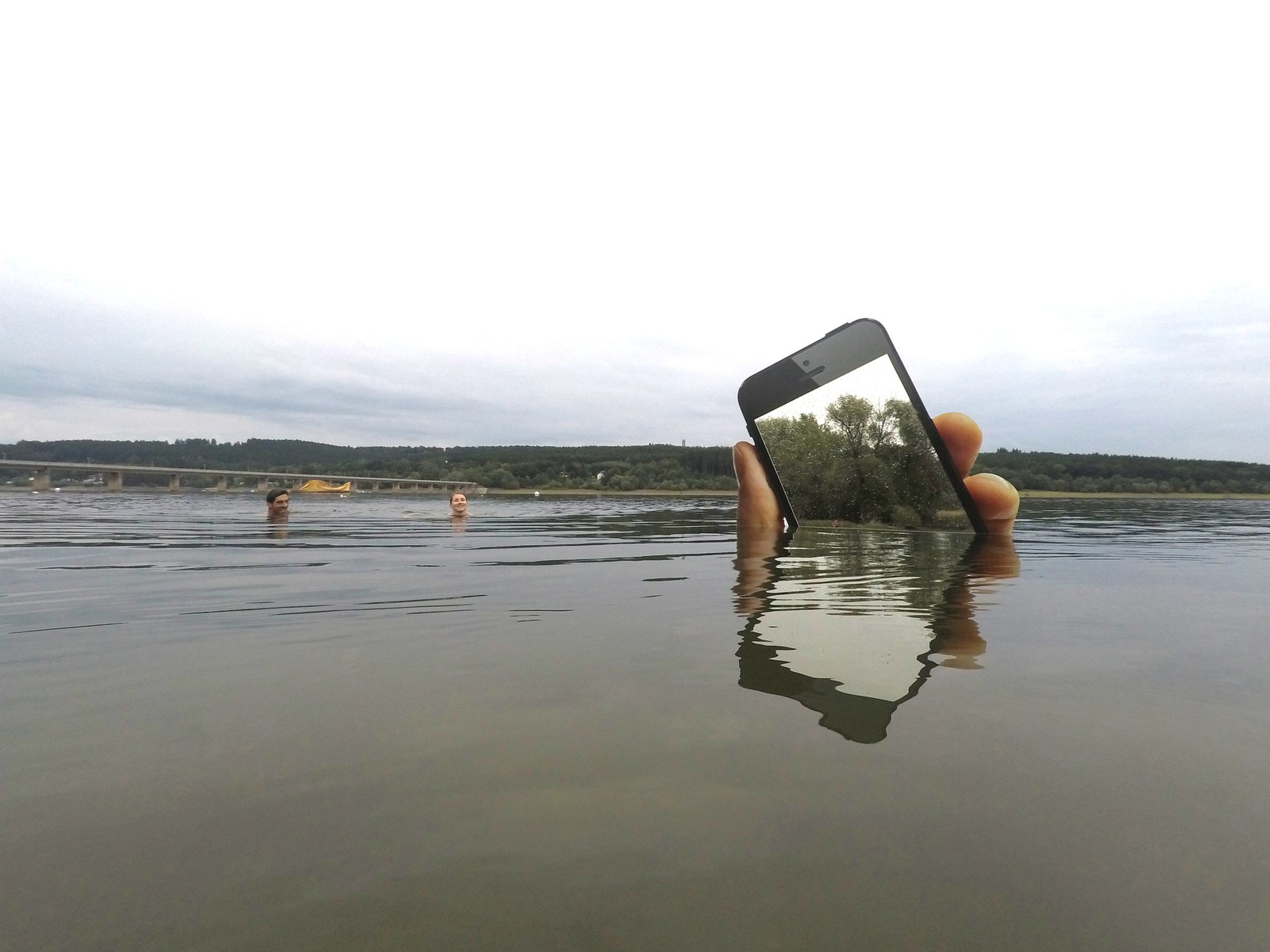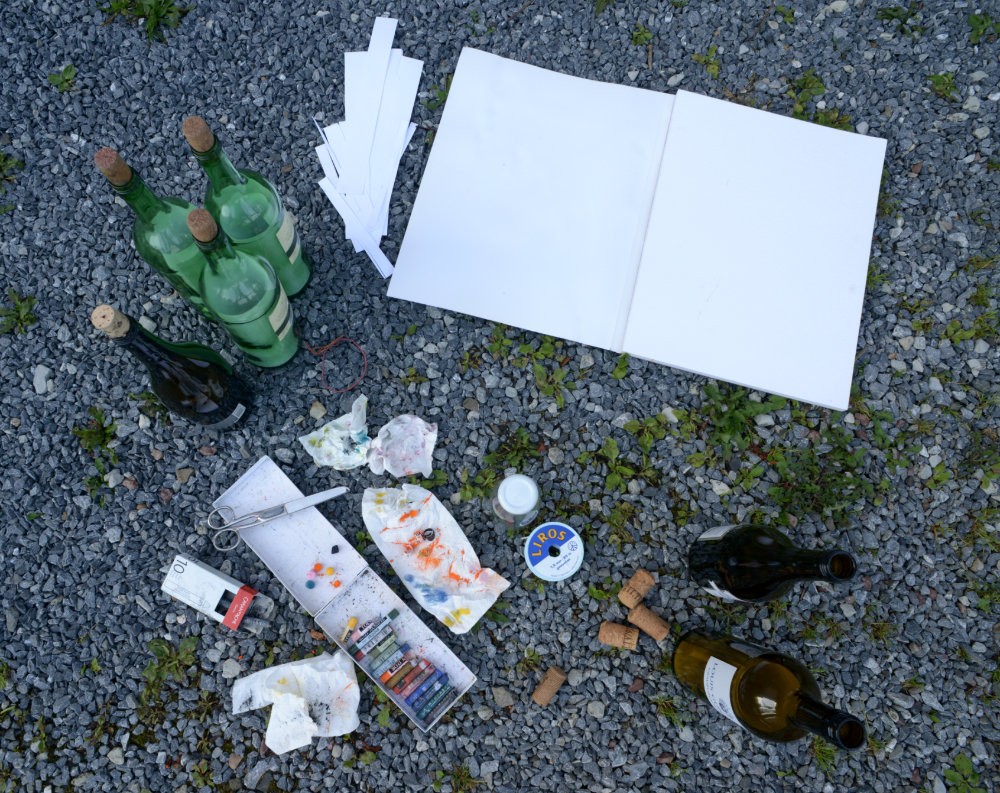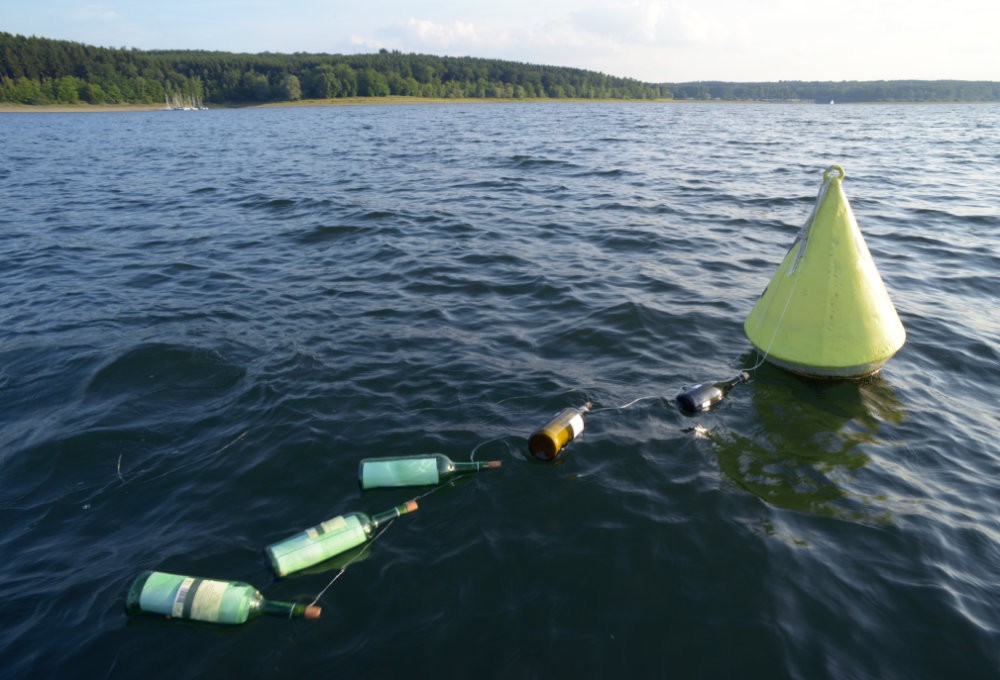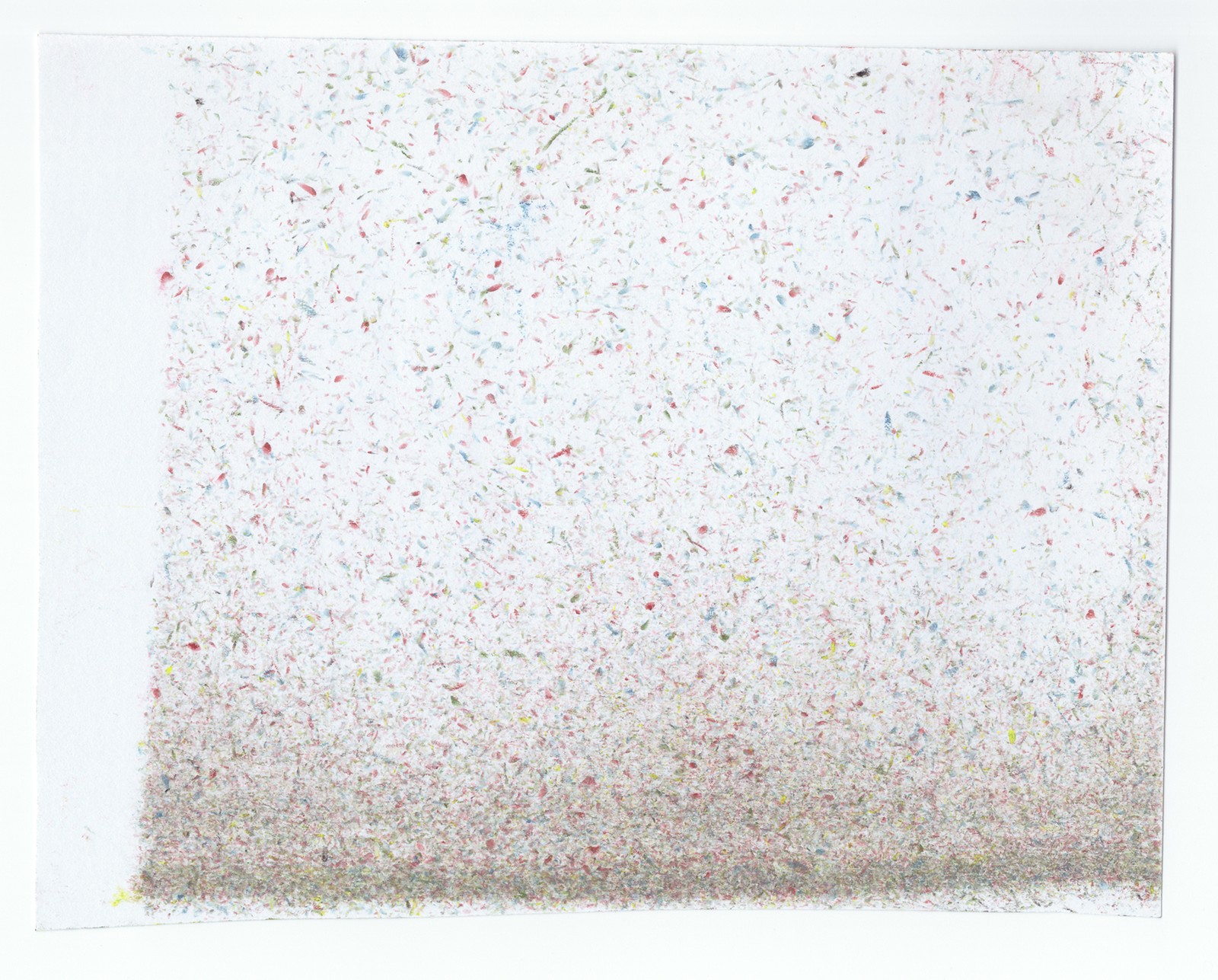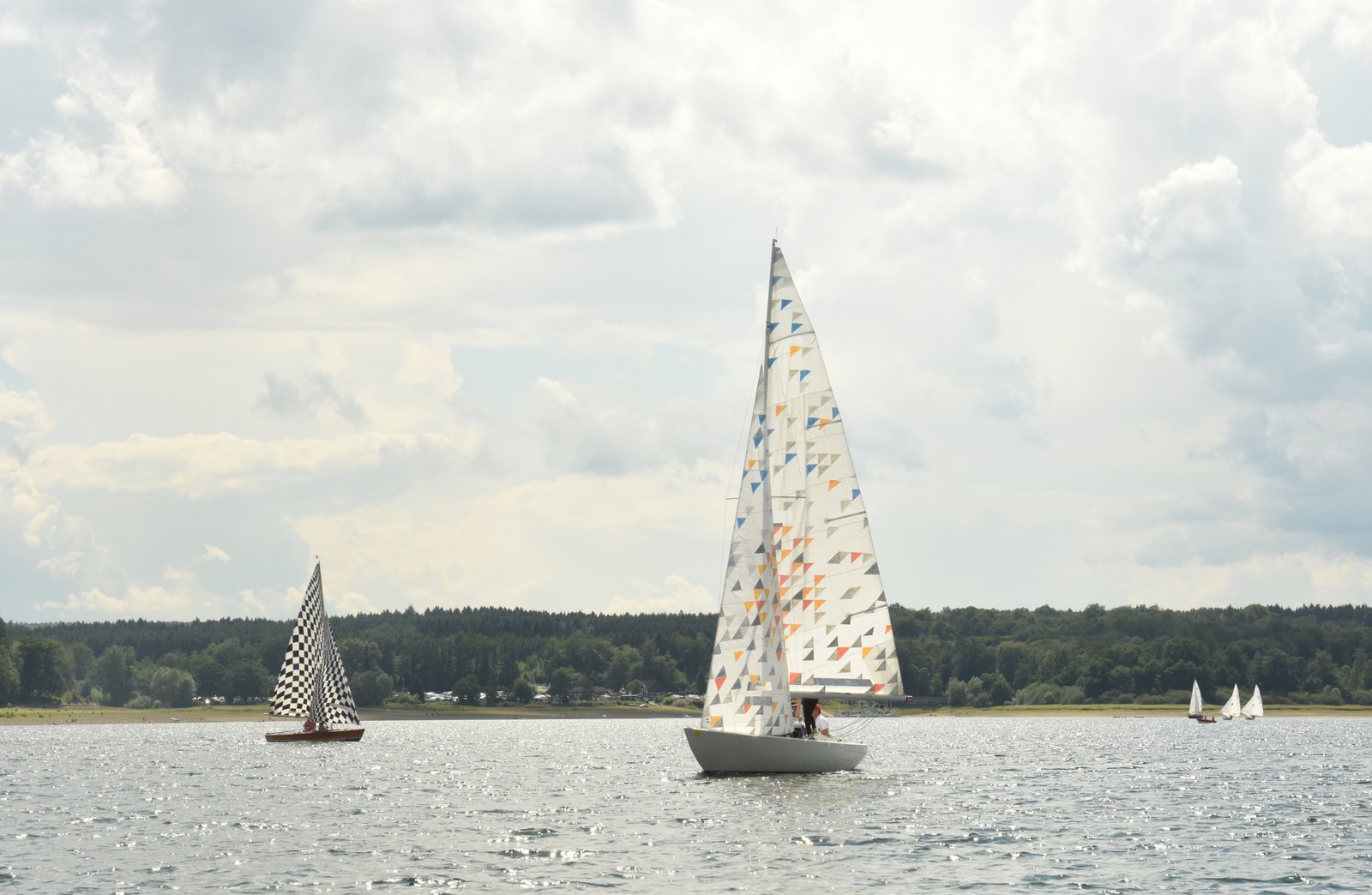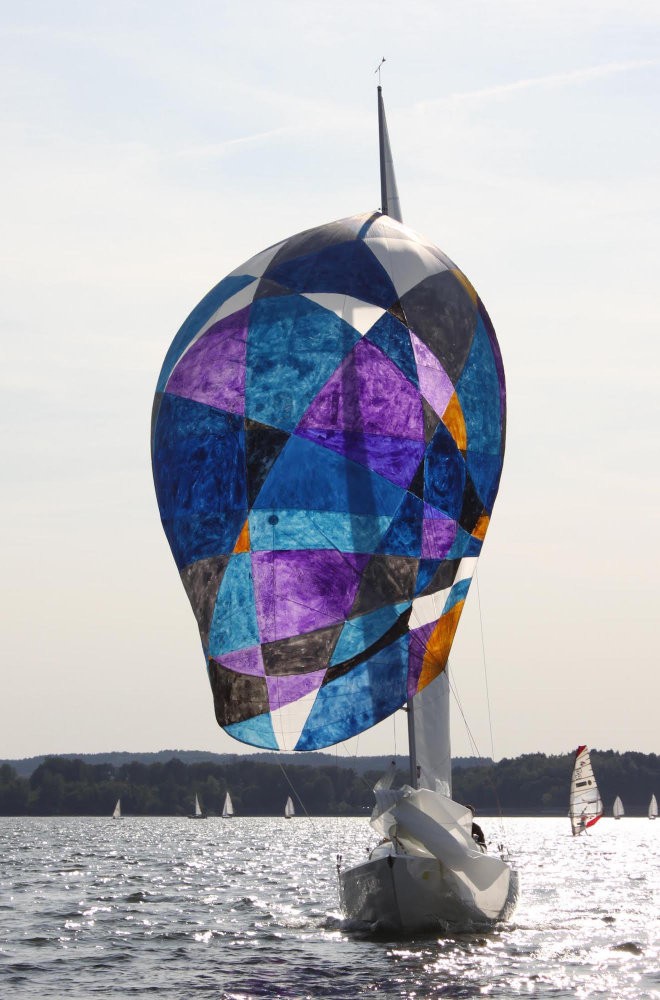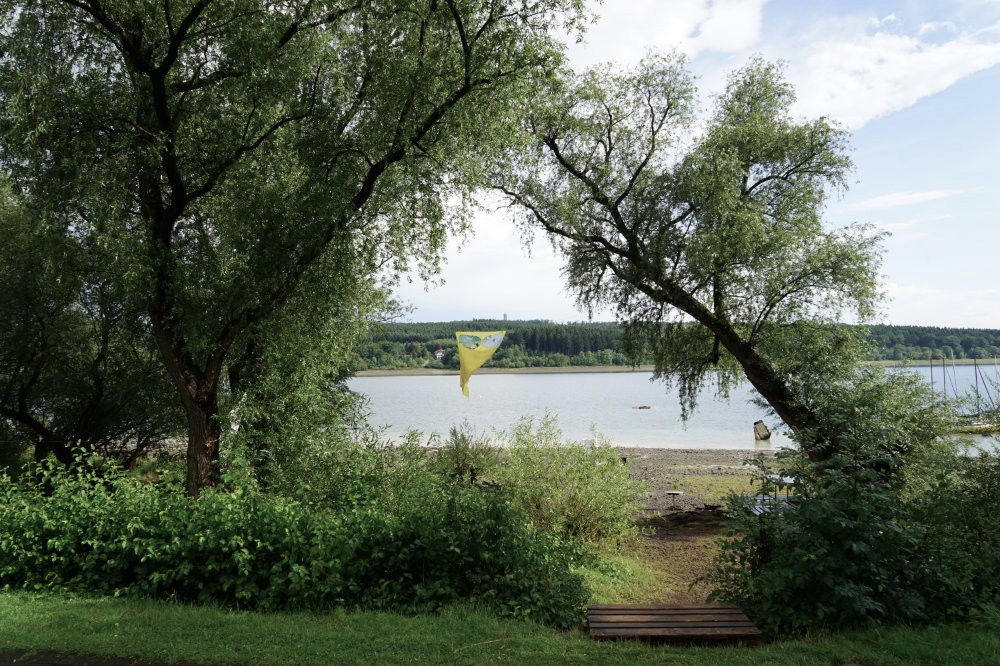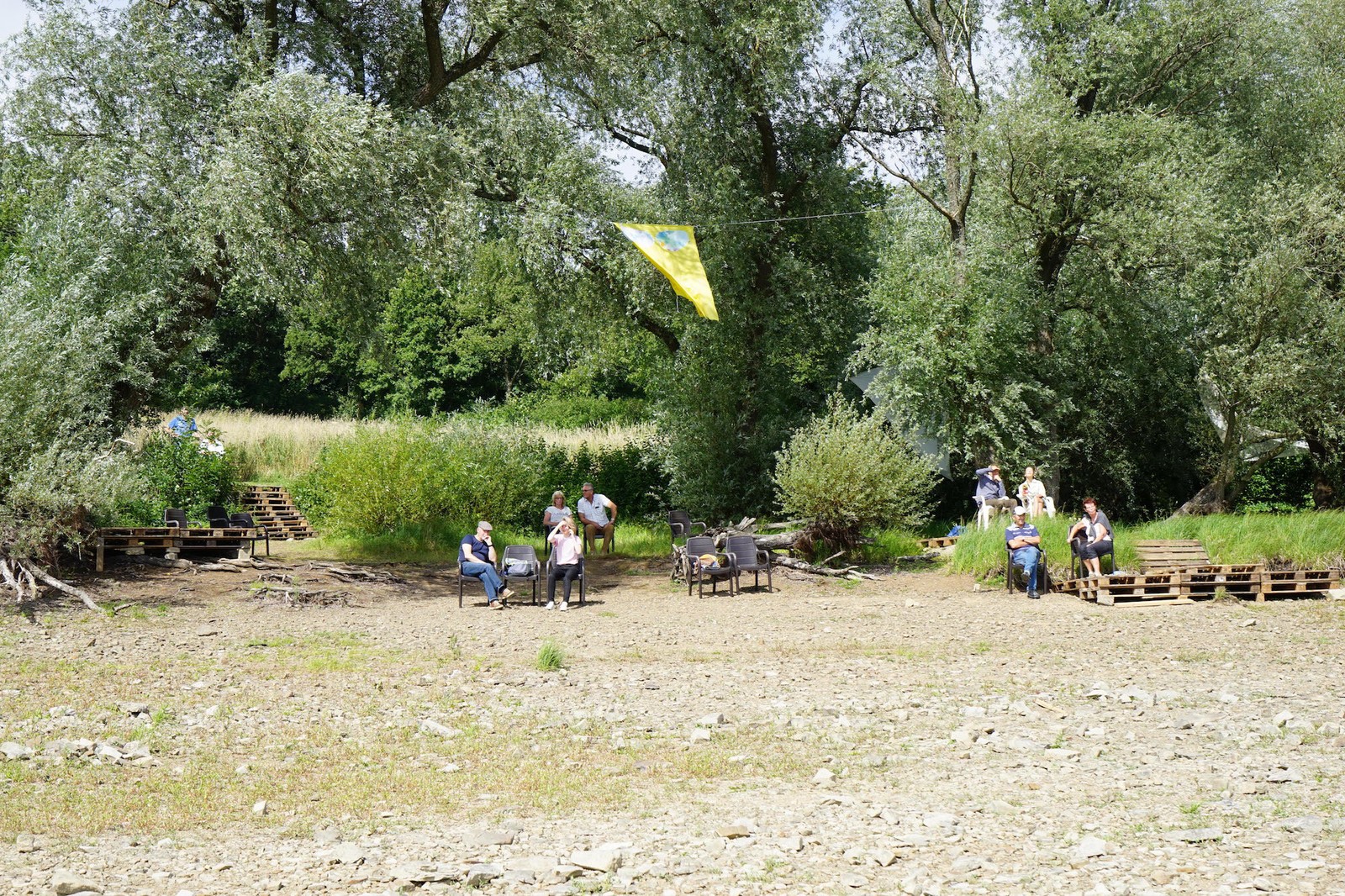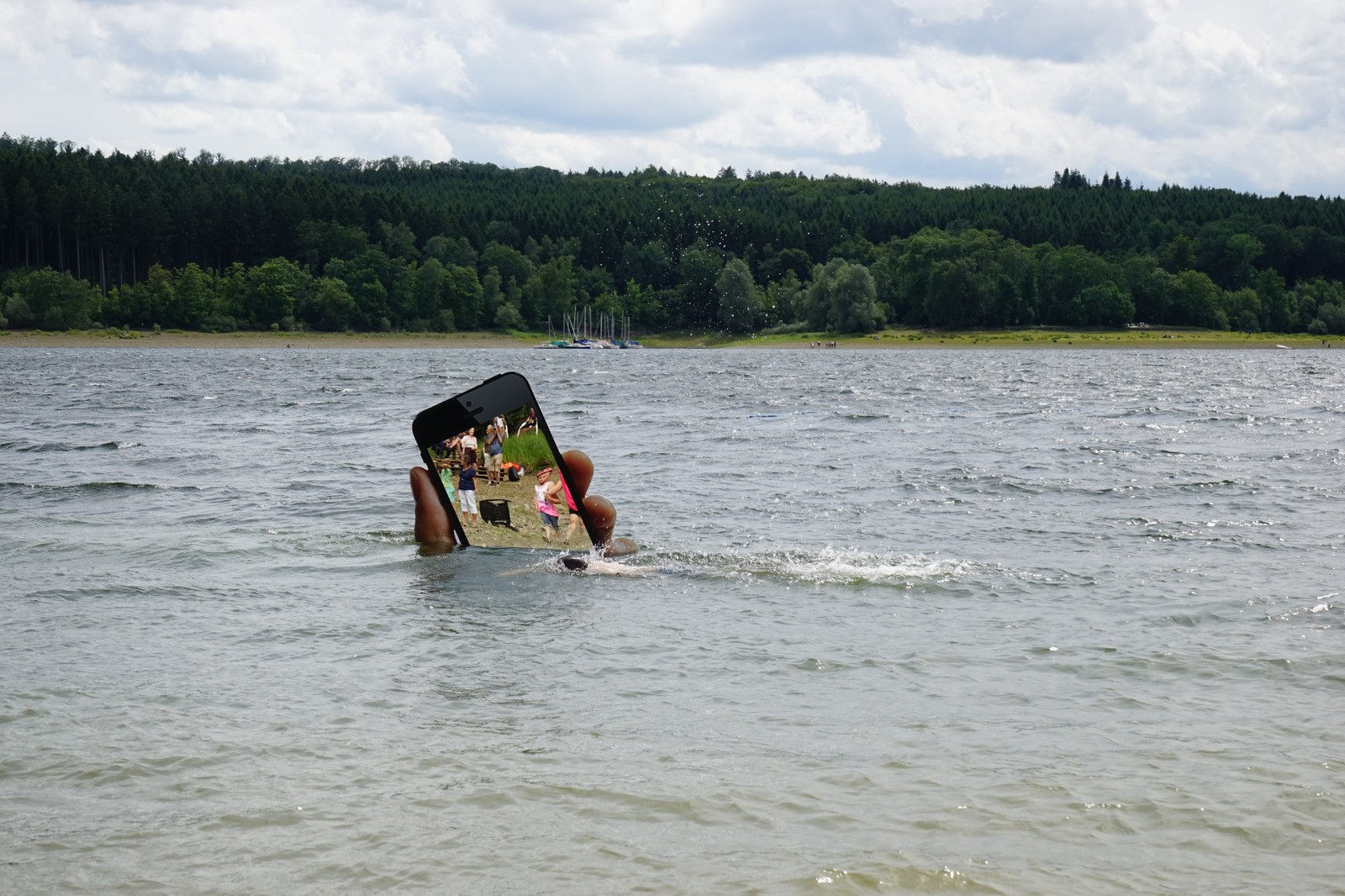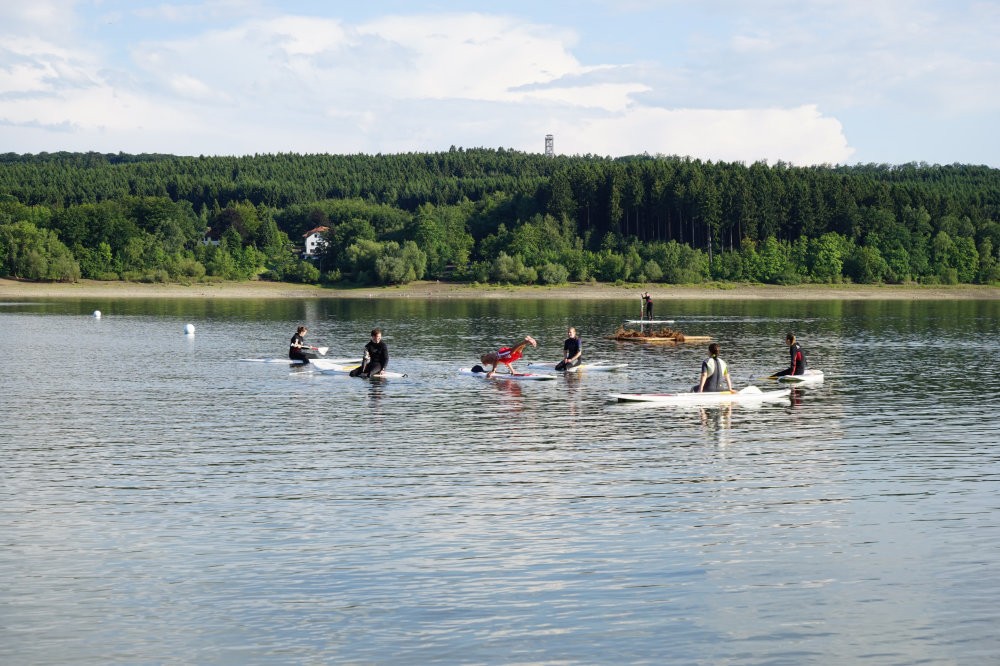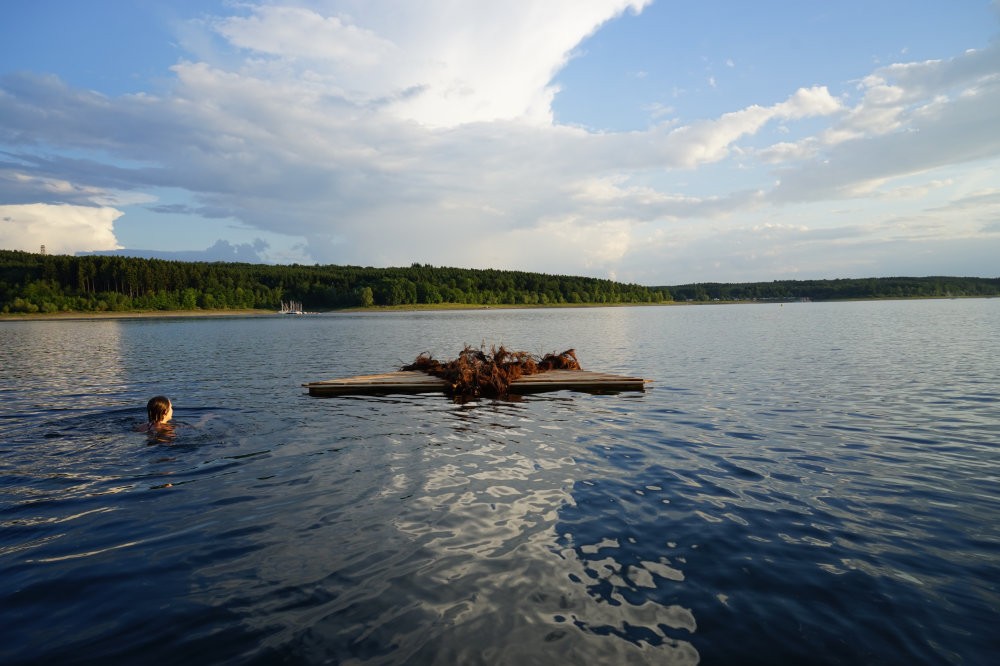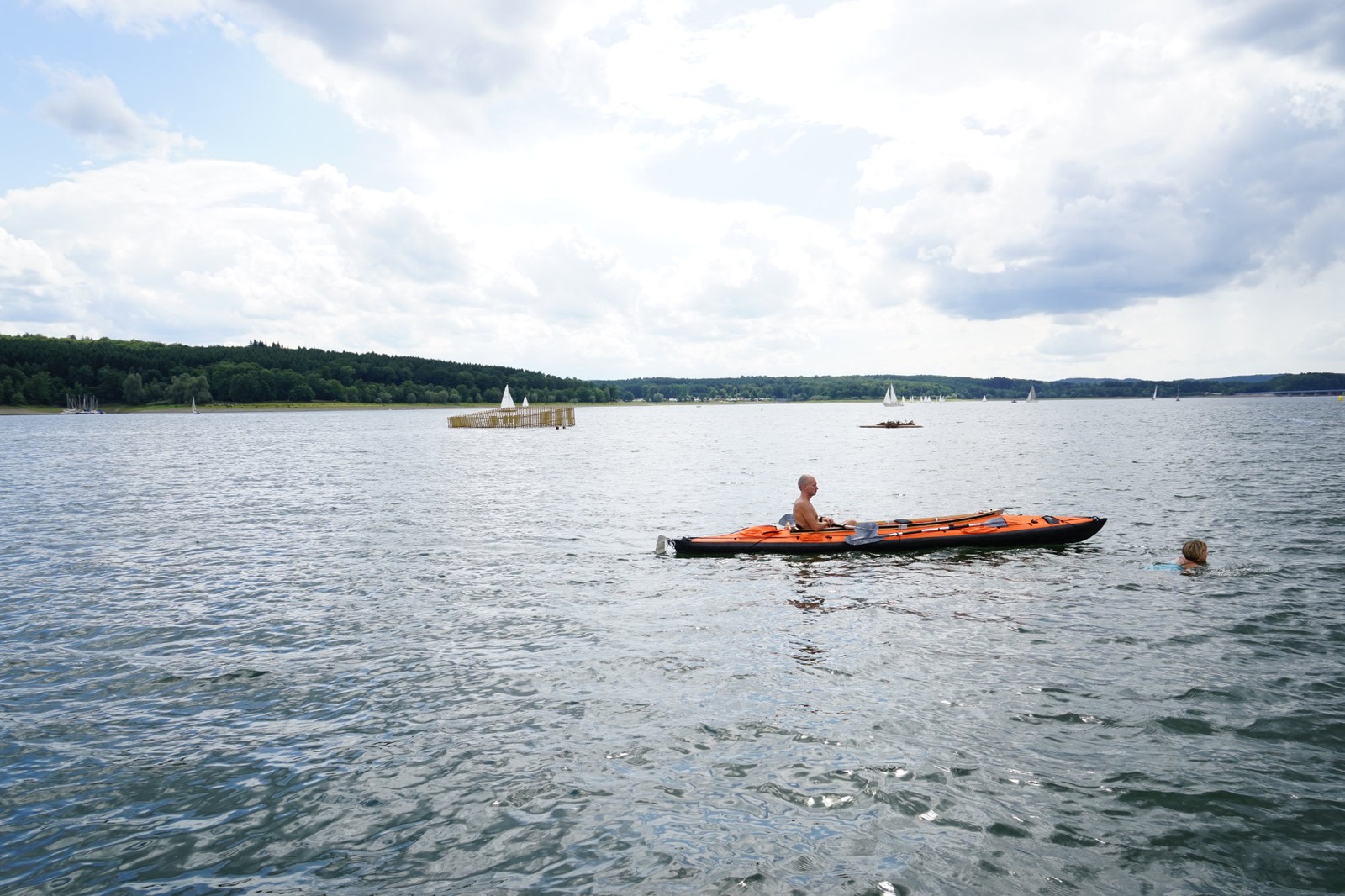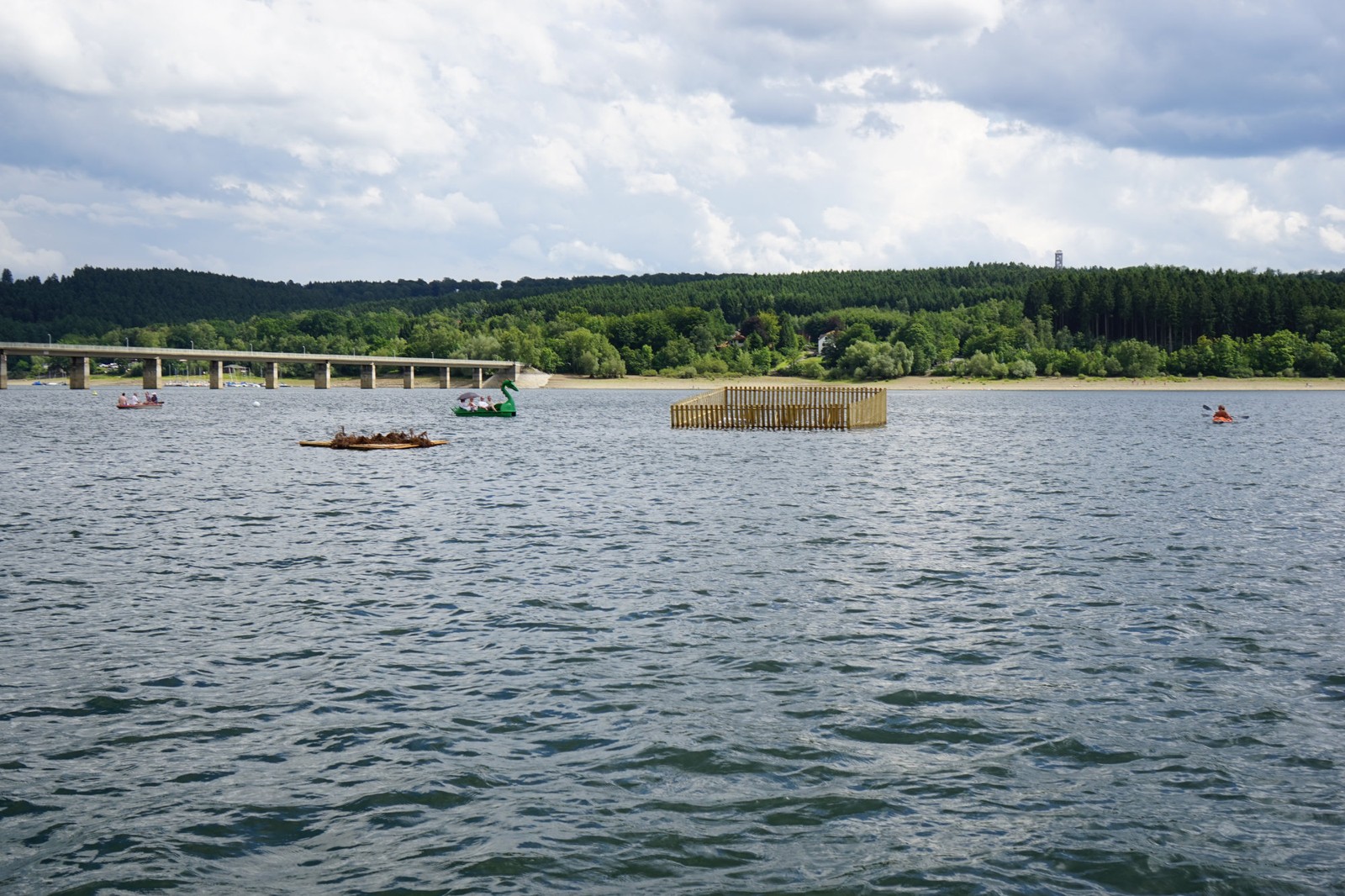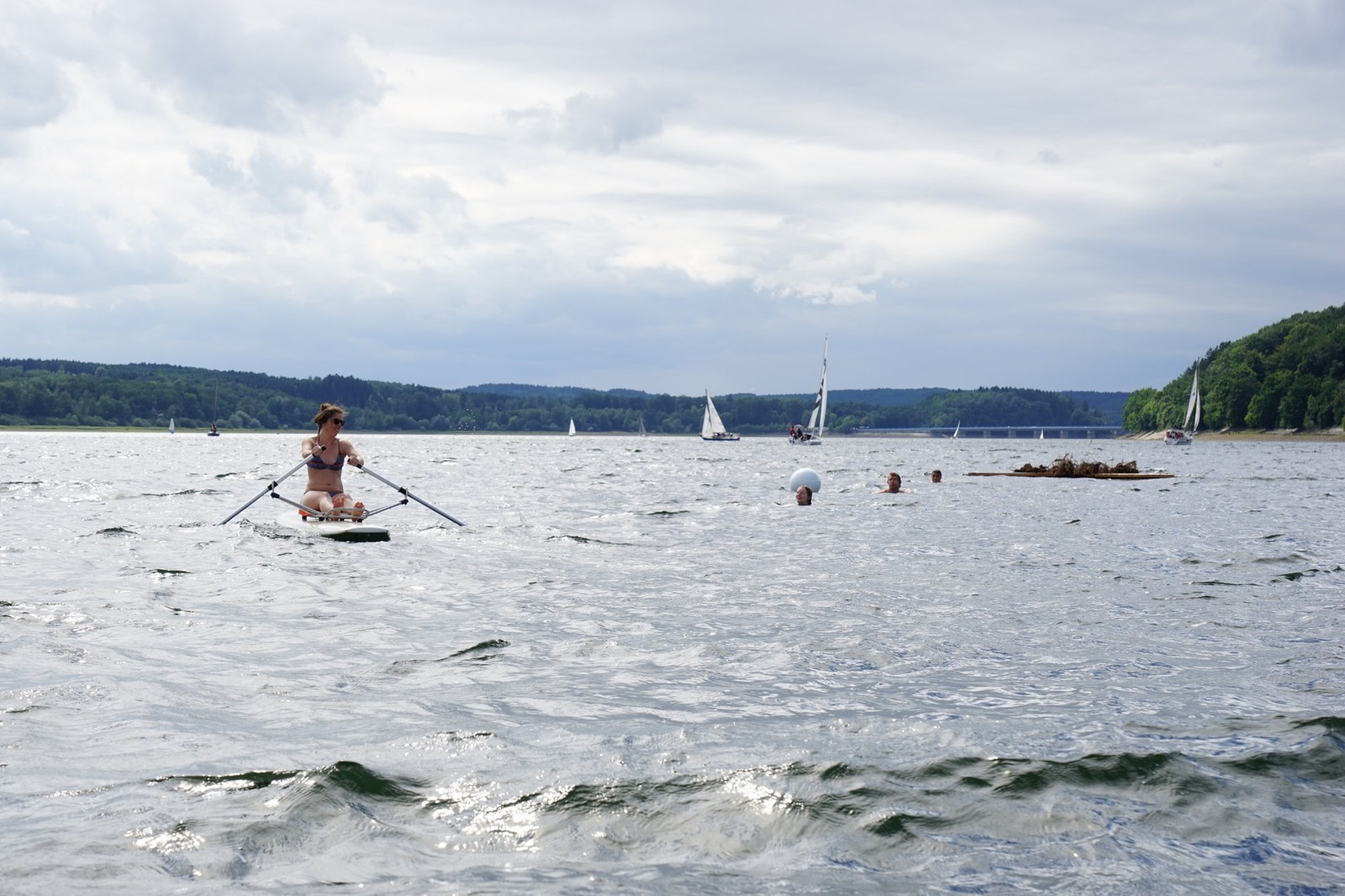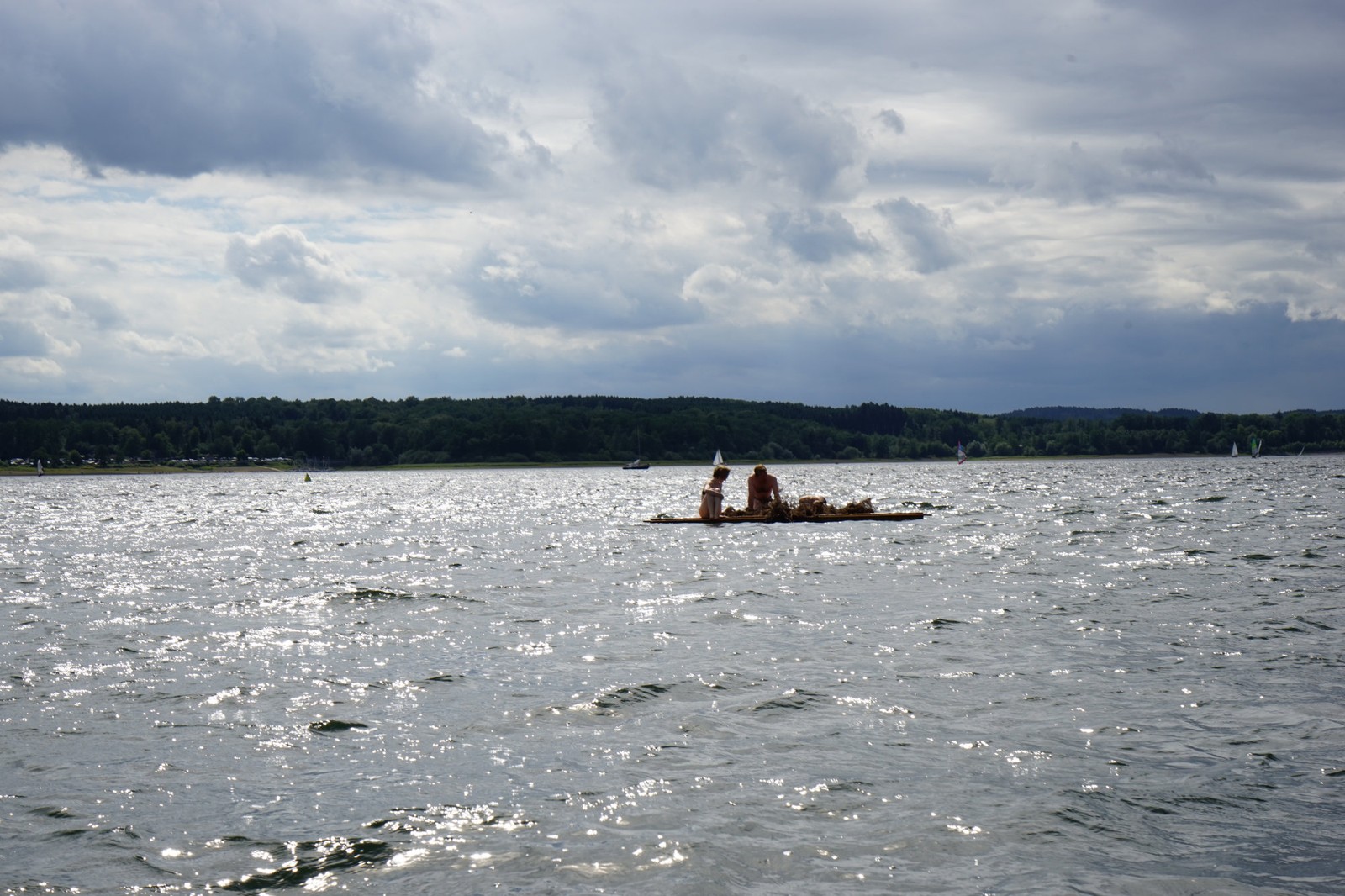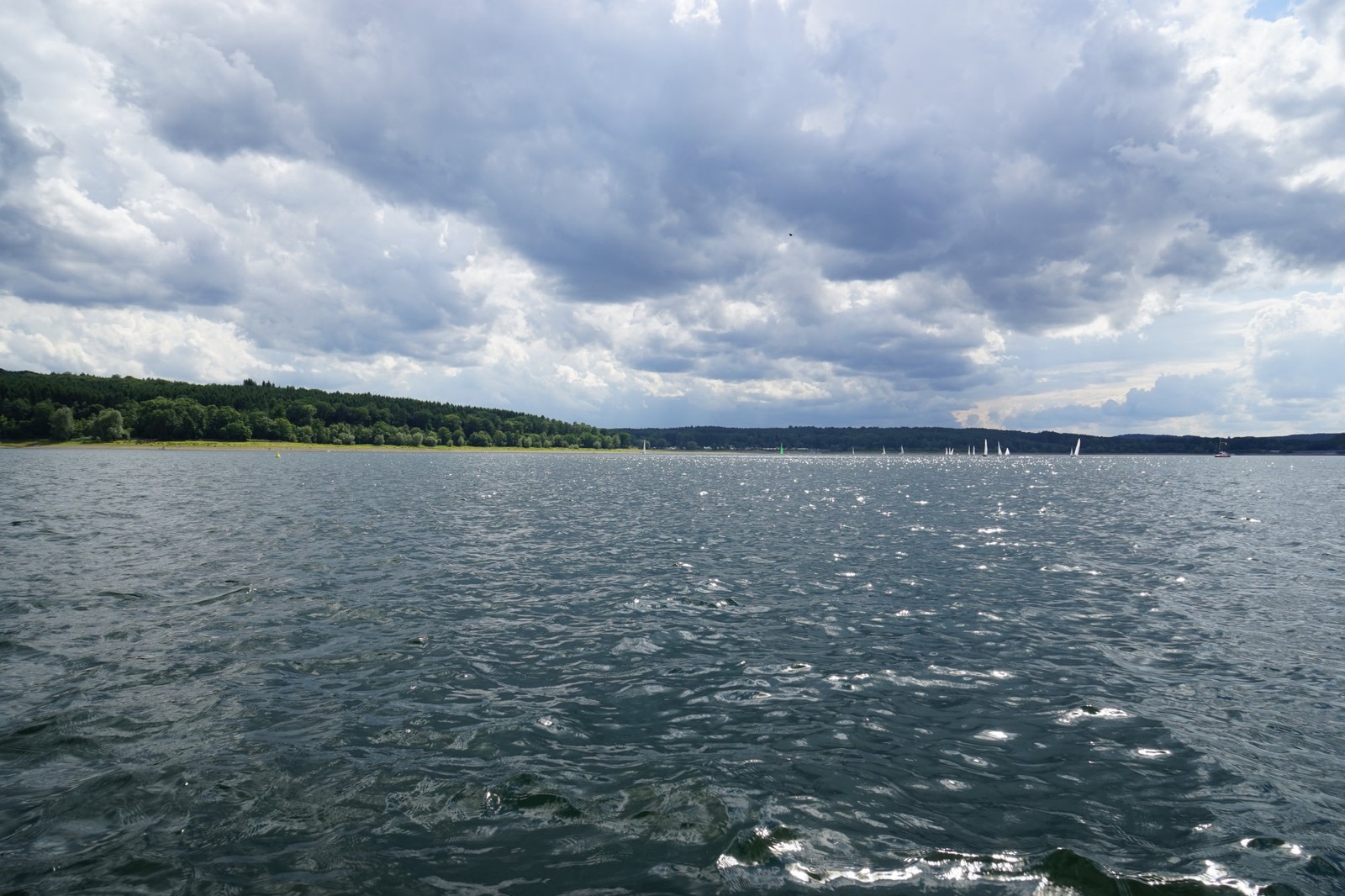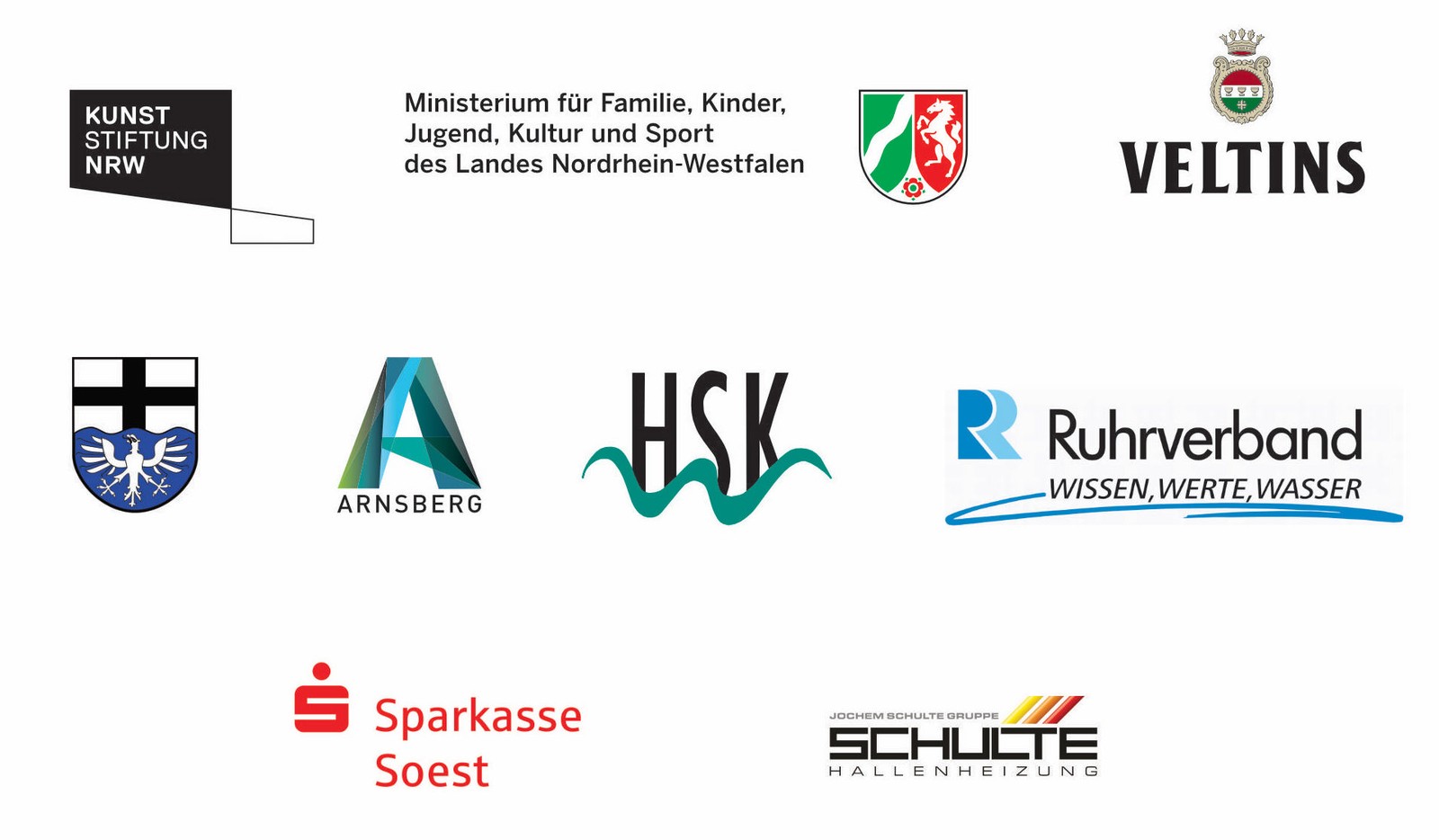 Möhnesee 2017
Odyssee
20–30 July 2017
with Kunstverein Arnsberg
Artists:
Øystein Aasan, Aram Bartholl, Kerstin Brätsch, Julian Breuer, Marco Bruzzone, Nine Budde, Burghard, Eric Ellingsen, Andreas Greiner, Knut Henrik Henriksen, Theresa Kampmeier, Daewha Kang, Fabian Knecht, Daniel Knorr, Tanaz Modabber, Swantje La Moutte, Ulrike Mohr, Reto Pulfer, Anton Quiring, Yorgos Sapountzis, Mirjam Thomann, Raul Walch, Tilman Wendland, Ella Ziegler
The exhibition 'Odyssee' takes place in water. All artworks have been conceived for the water, and visitors are invited to swim, row or sail between the works.
The Möhnesee is the largest lake in North-Rhine Westphalia, located between Kassel and Münster. Visitors to documenta and Sculpture Projects Münster can complete their triathlon at Möhnesee. The exhibition can best be reached from Körbecke, on the north side of the lake - in the wild lakeside area between the pedestrian bridge and the Westphalia Yacht club.
The second part of the exhibition takes place from July 28th until September 10th 2017 at Kunstverein Arnsberg, and in August on the river Ruhr. The project will be further expanded by student workshops on location. There will be a comprehensive education program with guided tours from the lakeside and on the water. Entry, tours and performances are free.
The exhibition is produced by Kunstverein Arnsberg and supported by Kunststiftung NRW, Ministerium für Familie, Kinder, Jugend, Kultur und Sport des Landes Nordrhein-Westfalen, Veltins Brewery, Sparkasse Soest, Municipality of Möhnesee, the city of Arnsberg, Hochsauerlandkreis, Ruhrverband, Jochem Schulte Group and the Westphalia Yacht Club.
Artistic Director: Vlado Velkov
Board: Dr. Johannes Teiser
Director: Juliane Rogge
Exhibition design: Julian Breuer and Philipp Rohe
Contributors 2017:
Dr. Andrea, Piorreck-Teiser, Michaela Vorholt, Heinz Hahn, Winfried Stork, Klaus Tillmann, Kunstverein Arnsberg e.V.